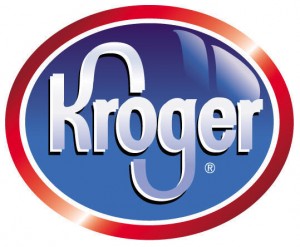 *LINKY BELOW*
I have a linky on all my Kroger posts, since the perimeter sales (outside loop of store: produce, meats and dairy) tend to vary by region. So, checkout the links below for your area! The big sales events and center of the store, typically remain the same at most stores
Wondering what the abbreviations below mean? Be sure to checkout my Coupon Lingo Guide.
So, what deals did you find at Kroger this week? Be sure to leave your finds in the comments.
_______________________________________________
A few things to remember:
These deals are for the Tennessee and Kentucky areas, so prices may vary by region.
I only list what I think are the "best deals". For a full list scroll down for link.
My store doubles coupons everyday $.50 and under.

Click here

for the weekly ad.
**If you are new to loadable coupons, check out my posts and here, here.
_______________________________________________
MEAT
Angus Chuck Roast — $2.99/lb
Angus Ground Chuck — $2.49/lb
New York Strip Steak — $5.99/lb
Amick Farms Chicken Breast — $2.49/lb
Assorted Pork Chops — $1.99/lb
Pork Tenderloin — $2.99/lb
Field or Fischer's HOt Dogs or Bologna — on sale BOGOF
PRODUCE
Home Grown Cucumbers — $.50/ea
Home Grown Athena Cantaloupe — $2
Home Grown Green Bell Peppers — $.50/ea
Home Grown Zucchini or Yellow Squash — $.88/lb
Home Grown Red Slicer Tomatoes — $1.28/lb
Red Seedless Grapes — $.97/lb
Jumbo Microwave Potatoes, 14 oz each — $1
Kroger Mini Carrots, 16 oz — $1
Haas Avocados — $1/ea
Yellow Peaches — $.97/lb
Broccoli bunch — $1.50/ea
Kiwi — $.33/ea
ORGANIC and NATURAL
Organic Red or White Seedless Grapes — $1.97/lb
Organic Blueberries — $2
So Delicious Coconut Milk, half gallon — $1.99
-$1/1 So Delicious Coconut Milk peelie
Final Price: $.99
Kettle Brand P0tato Chips, 9 oz — $2.99
-$1/1 Kettle Brand Potato Chips 5 oz+ 6/13/2010 SS Insert (exp 8/7/2010)
–$1/2 Kettle Brand Potato Chips, 5 oz +
Final Price: As low as $1.99
OTHER DEALS
Kroger Cheese, 6-8 oz — $1.50
Bumble Bee or Kroger Chunk Light Tuna — $.50
Kroger Yogurt, 6 oz — $.33
VO5 Shampoo or Conditioner — $.77
Speed Stick, Lady Speed Stick or Teen Spirit Deodorant — $.88
-$0.50/1 Speed Stick Deodorant or Lady Speed Stick 7/25/2010 SS Insert (exp 8/14/2010)
Final Price: FREE
Back to School Deals
Top Flight Filler Paper — $.75
Paper Mate Write Bros. Mechanical Pencils –$.99
Top Flight Wireless Notebook, 80 ct — $1
Crayola Colored Pencils, 12 ct — $1.50
Mix or Match $1 Items
Kroger Cottage Cheese, Sour Cream or Dip
Kroger Bread
Pictsweet Deluxe Steam'ables
Kroger Microwave Popcorn, 3-pk
Crest Toothpaste, 6/4 oz — $1
-$1/1 Crest Paste 4 oz+ 6/27/2010 RP Insert (exp 7/31/2010)
-$0.50/1 Crest Toothpaste 4oz+ 6/6/2010 P&G Insert (exp 7/31/2010)
Final Price: FREE
Knorr Rice or Pasta Sides — $1
-$0.50/2 Knorr Product 6/27/2010 RP Insert (exp 7/27/2010)
Final Price: $.50/ea wyb 2
Starkist Pouch — $1
–$1/2 Starkist Pouch May 2010 All You Magazine (exp 8/6/2010)
–B2G1 Starkist Pouch Products July 2010 All You (exp 8/13/2010)
-B2G1 StarKist 6/20/2010 RP Insert (exp 8/15/2010)
Final Price: As low as $.50/ea wyb 2
Fuze, 18.5 oz — $1
–$1/3 Fuze, 18.5 oz Kroger (exp 8/30/2010)
Final Price: $.77/ea wyb 3
Weekly contributor in BeCentsable's Grocery Gathering
Looking for a coupon? Find it on my Coupon Database.
=========================
Did you post Kroger deals for your area? If so, please free free to link your finds up below.  Since Kroger prices and deals vary by region and they have a Family of Stores, this will be a resource to find Kroger (and Family of Stores) deals for any area! To keep it easy to find your local deals, use this example for listing your post. i.e.) Cincinnati, OH -Kroger (Mommy Snacks), or San Diego – Ralph's (Faithful Provisions).