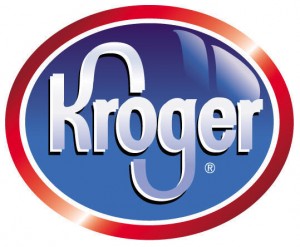 This is week 2 of the March to Savings Mega Event, so you'll see a repeat in a lot of the deals from last week. In case you missed out last week (or want to stock up more), you can still score FREE pasta, tomatoes & even candy (think Easter baskets)! Plus, there are a TON of items $1 or less. This is also a great week to stock up on boneless/skinless chicken breasts.
Wondering what the abbreviations below mean? Checkout my Coupon Lingo Guide.
So, what deals did you find at Kroger this week? Be sure to leave your finds in the comments.

_______________________________________________
A few things to remember:
These deals are for the Tennessee and Kentucky areas, so prices may vary by region.
I only list what I think are the "best deals". For a full list scroll down for link.
My store doubles coupons everyday $.50 and under.
Click here for the weekly ad.
_______________________________________________
March To Savings Mega Event
*Purchase 10 Participating Items and Save $5 at Checkout (prices below reflect discount)
NOTE: You can typically do 3 deals in 1 transaction. If you have more deals, you will need to do more transactions.
[%printable-list:KrogerMegaEvent320-326%]
[%printable-list:KrogerMeatProduce320-326%]
[%printable-list:KrogerOther320%]
Weekly contributor in BeCentsable's Grocery Gathering
Looking for a coupon? Find it on my Coupon Database.
=========================
Did you post Kroger deals for your area? If so, please free free to leave your finds in a comment below.  Since Kroger prices and deals vary by region and they have a Family of Stores, this will be a resource to find Kroger (and Family of Stores) deals for any area! To keep it easy to find your local deals, use this example for listing your post. i.e.) Cincinnati, OH -Kroger (Mommy Snacks), or San Diego – Ralph's (Faithful Provisions).