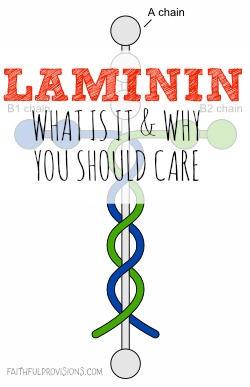 What is Laminin?
Have you ever been in complete awe of our Creator? Last spring, they showed this video clip about Laminin during devotion time at our homeschool tutorial. It is one of the most mind blowing things I have ever learned about the way God made the human body. As I was watching it, I was in complete and total awe of our God. He is absolutely amazing!  I don't want to spoil it, but it is so clear that God has put His imprint on every single thing that He made. Every. Single. Thing. Everything made has a purpose.  It is Divine.  Please watch this short six minute video of Louie Giglio talking about "How Great is Our God".
"He is before all things, and in Him all things hold together."  Colossians 1:17
I hope you enjoy this as much as I did. It is one of the best things I have ever seen. The perfect science lesson and honestly…one of the most enjoyable for me this year!