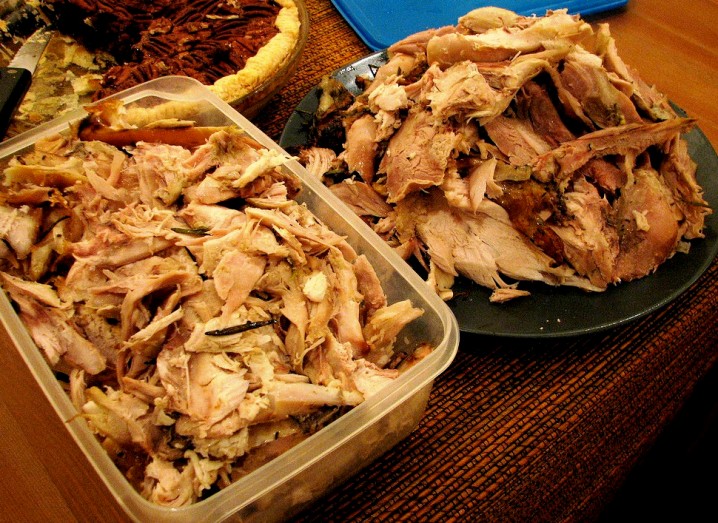 So, you know you will have some leftover turkey because you bought a bird big enough to allow for some extra meat. This is a great way to stretch your dollar, not to mention all your efforts. There are so many ways you can use leftover turkey, but below are a few of my ideas.
Turkey Tetrazzini (this recipe calls for chicken or turkey)
Turkey, Stuffing and Cranberry Sandwich (yes, all three loaded up)
You can also substitute turkey in many of your favorite chicken recipes. This is a money-saver because you are using what you have on hand and available. That's always going to be your best deal! Try these:
If you're already tired of your turkey, freeze your leftovers in 1-2 cup sized portions to use in these recipes later. Be sure that anything you put into your freezer is recorded on your Freezer Inventory List.
What are your favorite ways to use leftover turkey? Please share your Leftover Turkey Recipes with the Faithful Provisions community below.
============================
Have a recipe you would like to share either on your blog or elsewhere? If so, post the link below so that all the Faithful Provisions readers can easily find it. Be sure to make it easy to navigate by linking directly to your recipe post. Links going to the homepage of your blog or any other part of your blog besides the direct link to a recipe will be deleted. Posts promoting affiliate and referral links will be deleted.
Tip: Post the recipe name you are linking to in the link title. For example, Beef Wellington. Also, be sure to pick the matching image, it makes it so much easier to visually find the recipe you are looking for!
Photo Credit: Garden of Eden