I did this recipe last year, but I decided to give it a facelift and modify the ingredients a little to fit our current tastes and what I have on hand. Now, in full disclosure, I keep lots of oriental staples on hand, so if you find them on sale, they are great to stock up on! If you don't have any of these, it might get a little pricey to start your pantry off with them.  But, most of these last forever and a little goes a long way!
Tip:  I purchase fresh ginger root and peel it all, I only use what I need and freeze the rest for later.
Lettuce Cups
Ingredients

1 tablespoons bottled chili-garlic sauce
1 1/2 teaspoons toasted sesame oil
3 tablespoons low-sodium soy sauce
1/4 cup hoisin sauce
2 tablespoons rice vinegar
8 ounces extra-firm tofu (optional)
2 teaspoons canola oil
2 tablespoons fresh minced ginger (or 1/2 tsp ground ginger)
4 scallions, greens trimmed and reserved, thinly sliced (about 1/3 cup each greens and whites)
1/2 pound lean ground beef
1 large head Bibb lettuce, outer leaves discarded, leaves separated (I used green leaf lettuce)
1 red bell pepper, finely diced
1/4 cup chopped peanuts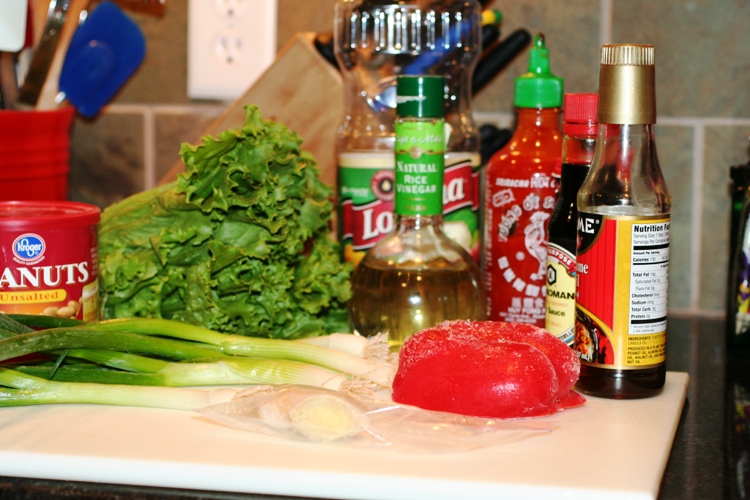 Directions
In a bowl, whisk together chili-garlic sauce, sesame oil, soy sauce, hoisin sauce, and vinegar.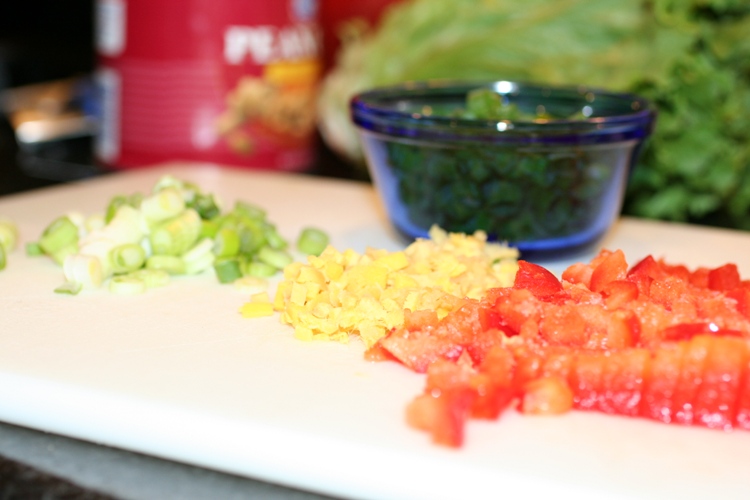 Dice peppers, ginger and scallions.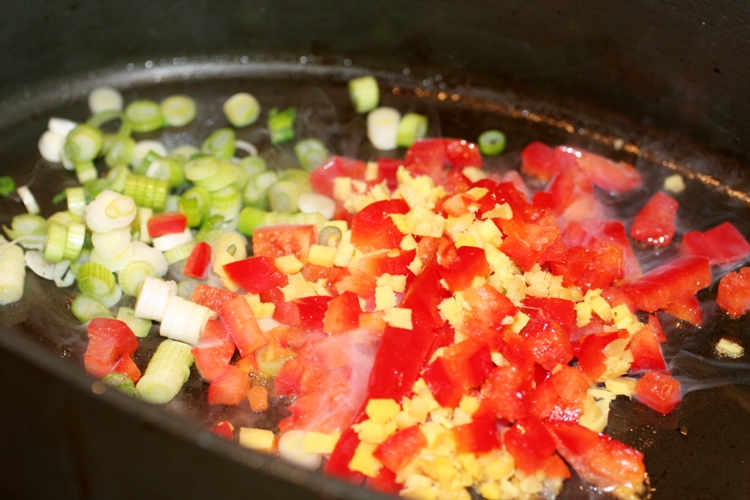 Brown ground beef and drain. Then add the ginger, red peppers and scallion whites and cook until scallion whites are translucent and ginger is fragrant, about 2 to 3 minutes.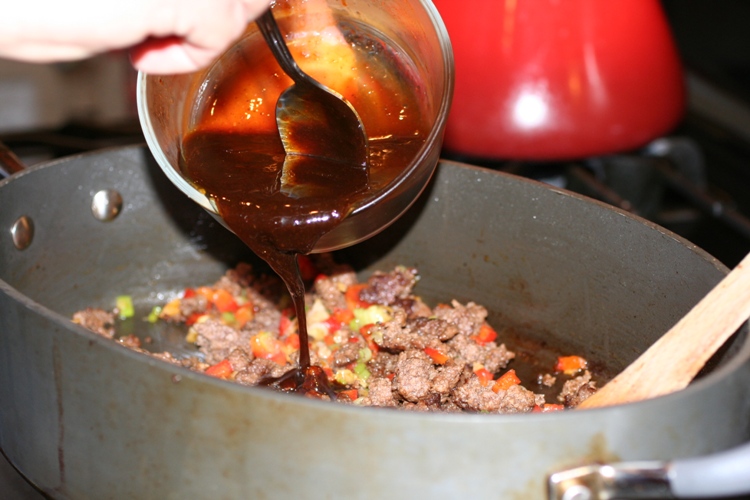 Add reserved sauce. Reduce heat to a simmer and cook, stirring, an additional 3 to 4 minutes.
Fill each lettuce leaf with the filling. Serve garnished with scallion greens and peanuts.
Print Recipe: Click on the green "print friendly" icon at the bottom of this post, and check "remove images" for a printable version.
Recipe developed by Kelly Hancock ©2010 Faithful Provisions. For personal use only. May not be reproduced, reprinted or distributed for capital gain without prior permission from Kelly Hancock.