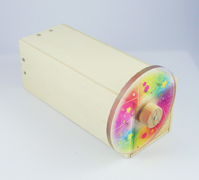 Head over to Lowe's this weekend, Saturday March 27th from 10-11am for a FREE Build and Grow Clinic.  This month they are making a Kaleidoscope for your kiddos to take home!
Be sure to sign up your child ahead of time to ensure a spot!
We go to these when we can and the kids have a blast. For a free event, I am super impressed with these, well even if they weren't the are very well done!