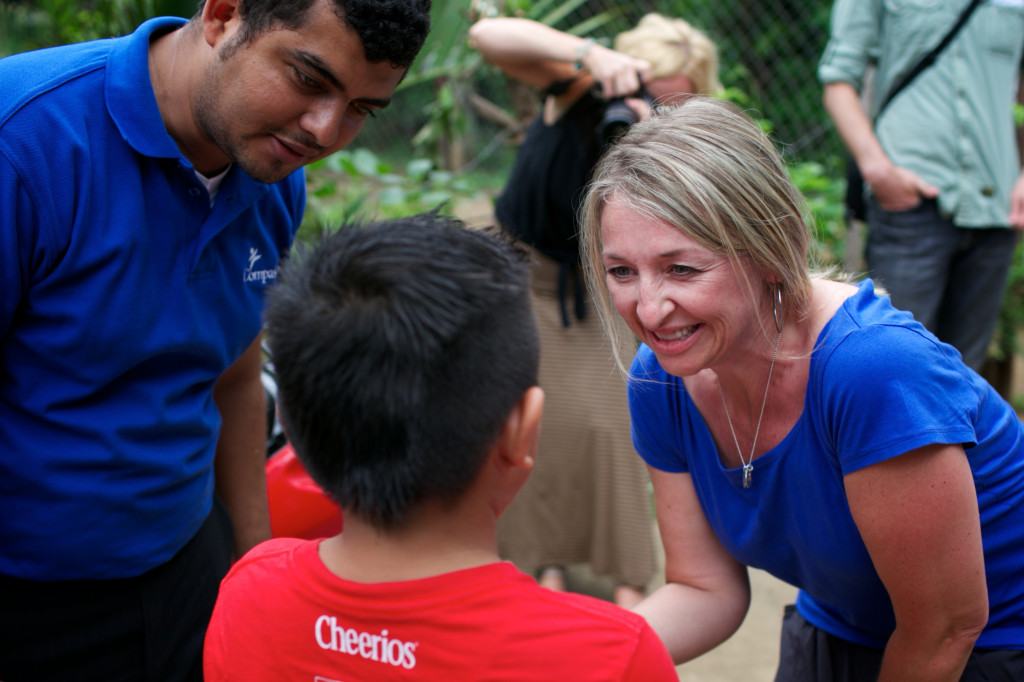 So…today I had the privilege of meeting my Compassion child, Marcos.
I walked into his house.
I saw where he sleeps.
I met his family.
I heard his story.
I listened to his prayer requests.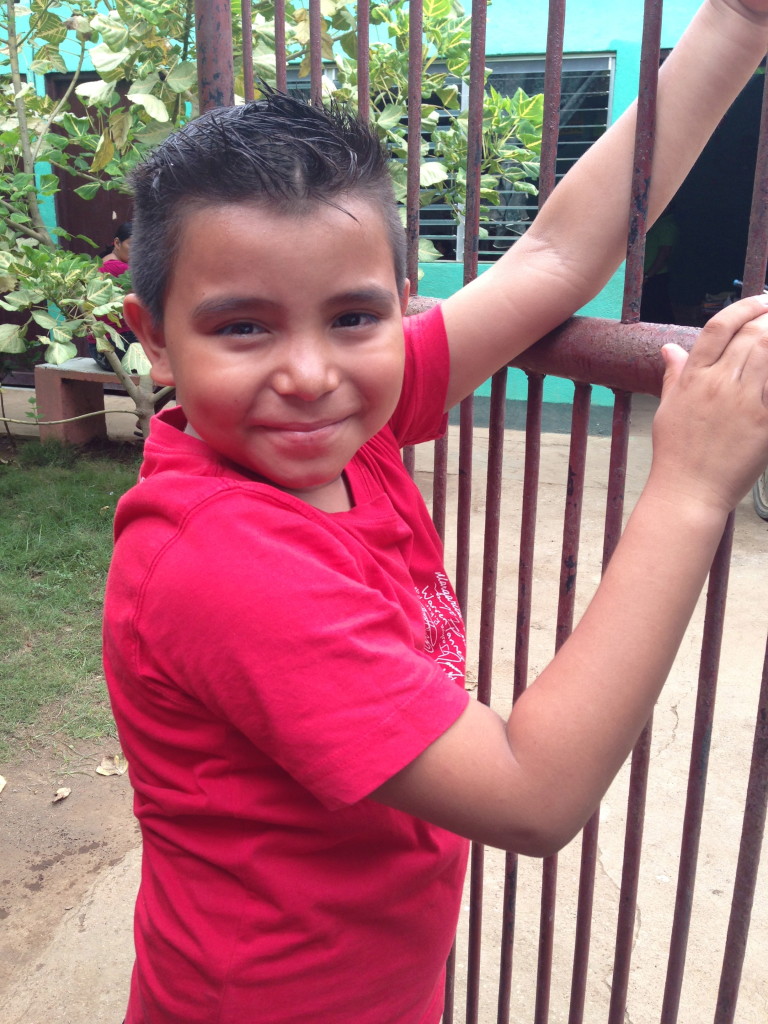 He has the most amazing smile. Don't you agree?
He is shy.
He is sweet.
He is smart.
He can already read.
He is 7 years old.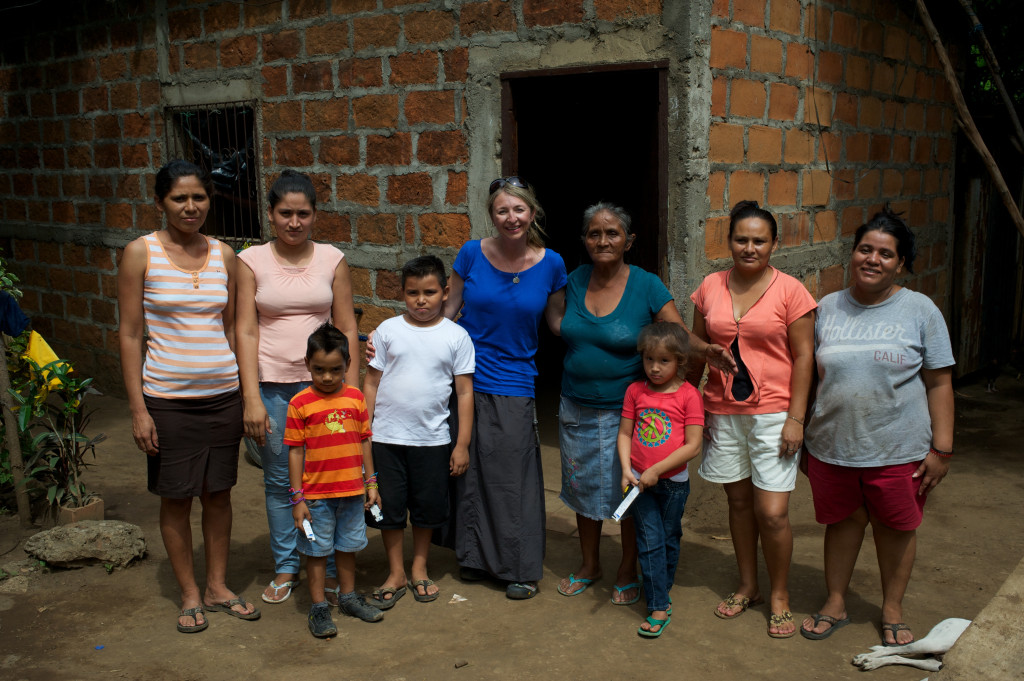 Marcos lives in a two room house, with his grandmother Candida and his two cousins Marcella and David. (Those are the two little cuties on either side of him. The women are Marcos' aunts.)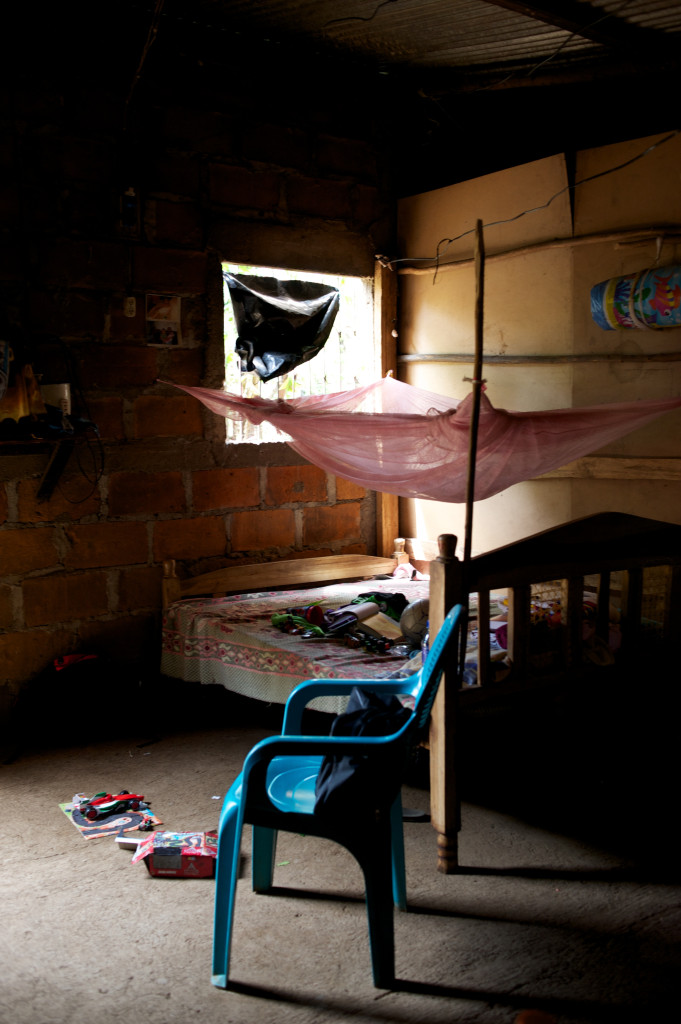 This is where Marcos sleeps. On a bed made of wood slats covered with a very thin blanket. No mattress. None. His sweet little body lays down each night directly on wood, with no cushion to make him comfortable. His grandmother cooks their meals over bricks in a covered area off the bedroom. She makes only rice, beans, and tortillas, because that is all she can afford. Pulling out her cast iron pot, she showed us what was left from breakfast, which would be dinner.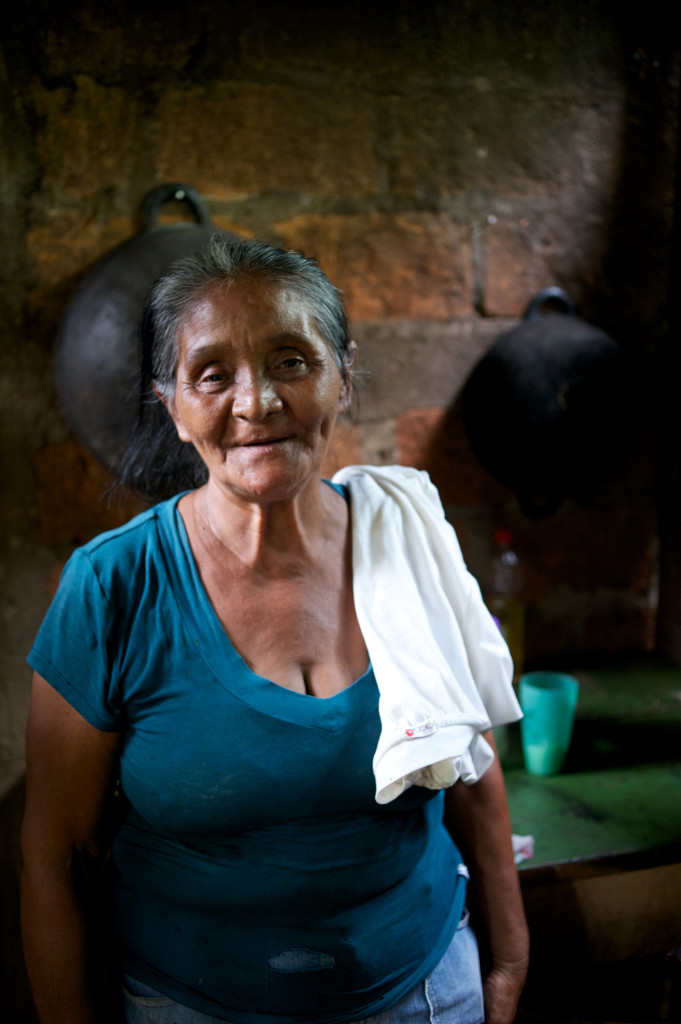 This is Candida. She cares for Marcos every day because his parents went to Costa Rica to find work with his 3 year old sister, Pamela. When able, they send money back to his grandmother to help out. Candida hopes that someday her daughter, Marcos' mother, will come back for her son. This is her prayer.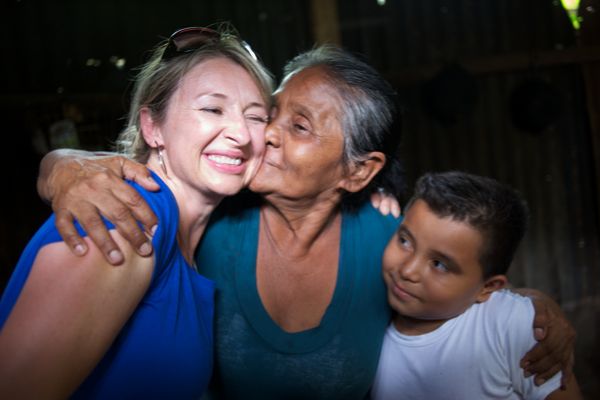 She loves him dearly. I can see it in her eyes. In addition to Marcos, she cares for 9 of her grandchildren. Her husband left, not sure where he went. I admire her. I couldn't quit hugging her. She kissed me and I don't want to wash my face. I love this woman for what she has done.
She has stayed.
I wonder what would have happened to Marcos without the commitment of his grandmother, or the hope of being sponsored? I would guess that he most likely would have become an orphan. Then that would be a whole other story.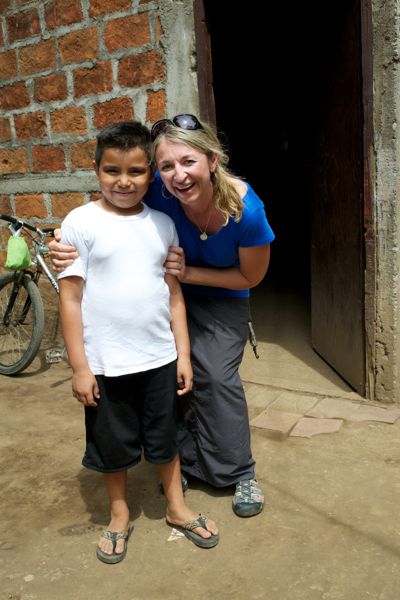 I thank God for Candida.
Candida had been earnestly praying that her grandchildren would get the opportunity to be enrolled in the Compassion program in their town Leon, Nicaragua. Then in January, 3 slots opened up and Marcos and his cousins were accepted into the project. (By the way, more slots open up for children like Marcos, once someone officially sponsors more children enrolled.)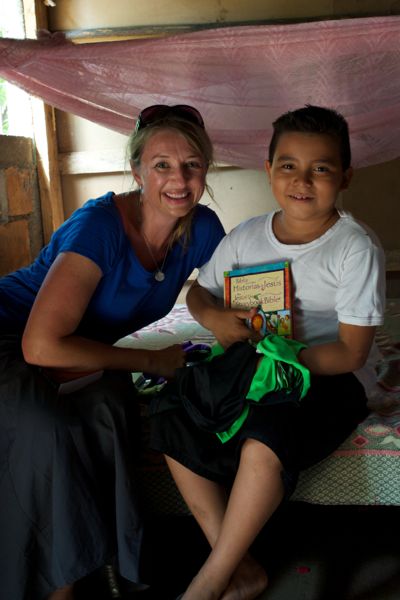 During our visit today, I was so pleasantly surprised to find that his favorite gift we brought him (and there were cars, soccer gear, and more) was the Jesus Storybook Bible (in Spanish of course!). He loved it so much that he began reading the story of Noah right there to us. He wouldn't put it down.
One of the questions I kept asking was, "How does being sponsored change and affect Marcos' life?" This is what his grandmother shared with me.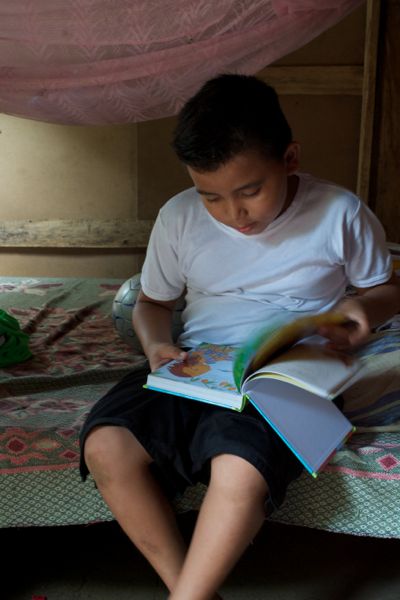 Because of the financial assistance from enrolling in the Compassion project, Marcos and his cousins can now go to school. The financial burden is lifted from his grandmother. They can get an education. Now he can read.
You know what he wants to be when he grows up? (Watch this video and he will tell you!) He has a dream, he has hope. That is more than many children have.
Remember those rice and beans they eat every day? Now, he will receive nutritious, well-balanced meals because he has a sponsor.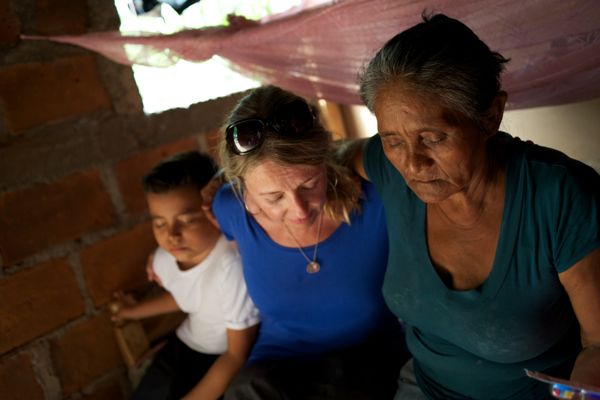 This is Marcos' story, but there are many more like him. Many more children that need someone to give them a chance at a future.
Guess what? You can do this too. You can change a child's life by saying yes…today. Will you say "yes" and change a child's life?
Will you sponsor a child today? Head over to the Compassion page and check out the children waiting for a sponsor.
If you sponsor a child already, I would love to hear your story and what it has done for you and your family!
**Be sure to head over to the Compassion Bloggers Nicaragua page to read everyone's story from Day 1.
======================================
I'm traveling with some amazing bloggers and they're all writing daily posts as well. Visit them by clicking the links below
Photos courtesy of Compassion