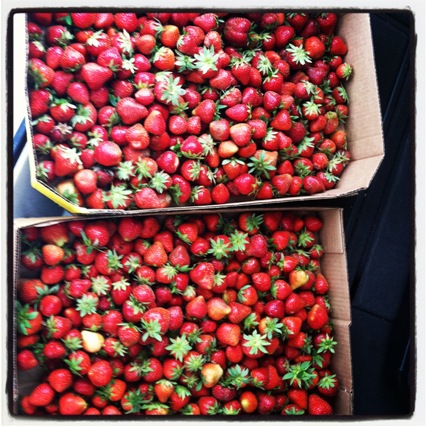 May is National Strawberry Month, and that means that my family will be going for our yearly trip to pick strawberries at a local strawberry patch. We all love doing this together, and of course, we love the healthy benefits of picking our own fresh berries for all kinds of fresh strawberry recipes.
You can see what I do with my strawberries and learn how to have your own strawberry prep day HERE.
Last year I tried my hand at learning an easy way to make strawberry jam. The simple recipe I use is for an easy freezer jam that is low in sugar. You can do this!
More Delicious Strawberry Recipes:
Have you ever gone strawberry picking? Where do you go? And what do you like to do with your berries?