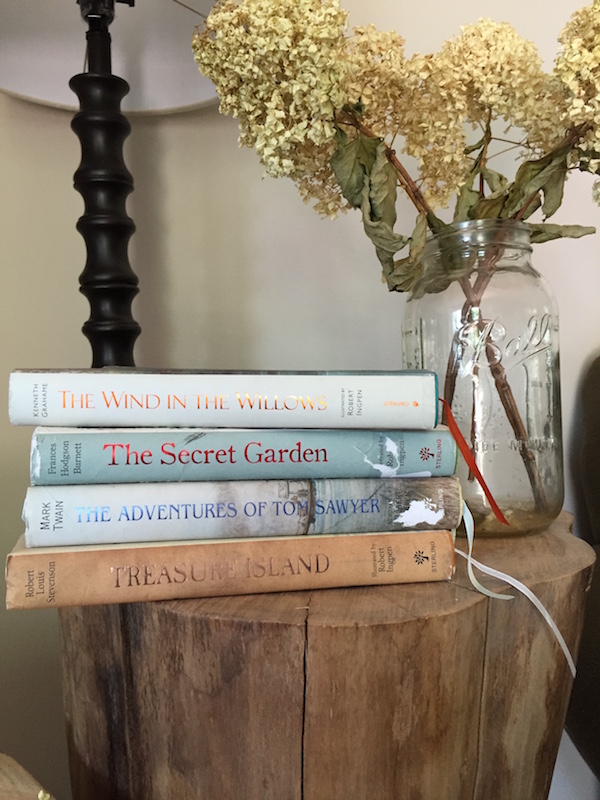 I am not sure how I never knew about these books before but the Sterling Illustrated Classic children's books have become my absolute favorite! In fact, I'm almost obsessed with getting a copy of every single one (see a full list below). If you haven't heard about them, or seen one in person, I highly recommend checking them out. Below are a few pictures inside the Wind in the Willows version.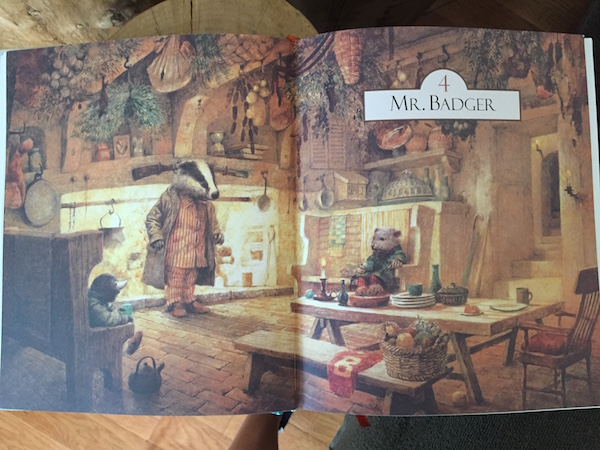 They are unabridged versions of the classics illustrated by Robert Ingpen. Not only are they beautiful illustrations, but as you can see above they are beautiful coffee table books as well. This might have been one of my favorite chapters, this picture just brings the story of Mr. Badger and his den to life.
My  friend Abby has a passion for books as great as I do and she let us borrow her copy of The Wind in the Willows. We started reading it in the afternoons to escape the very hot dog days of summer. We snuggled up on the couch, so the kids could see the beautiful illustrations. One thing we really love about the illustrations is that Robert Ingpen seems to pick out the images that might have hard vocabulary words and by looking at his art, you can figure out what is being discussed. I really love how he does that.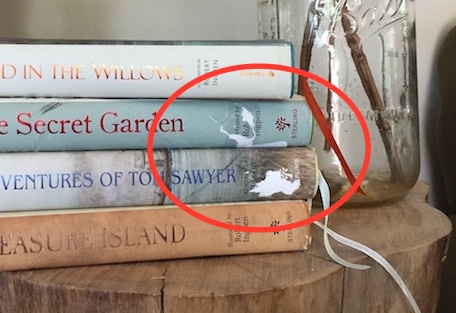 While I LOVE to save money, I ordered a few of these on Abe Books for $5-8 each and quickly found it's worth a little extra to get a good, clean, unused copy. On Amazon these are all around $13, and if you have Amazon Prime they ship for free.  These are like collectors editions and you will definitely want to pass these down. Unfortunately, we ordered a few used and they had stickers all over the spine, which ruined it for a coffee table book. Also, on the inside covers our used ones had lots of writing, so we have opted to spend a little more or add them to our Amazon Wish Lists.
Sterling Illustrated Classic Books
*click on any image below to purchase.