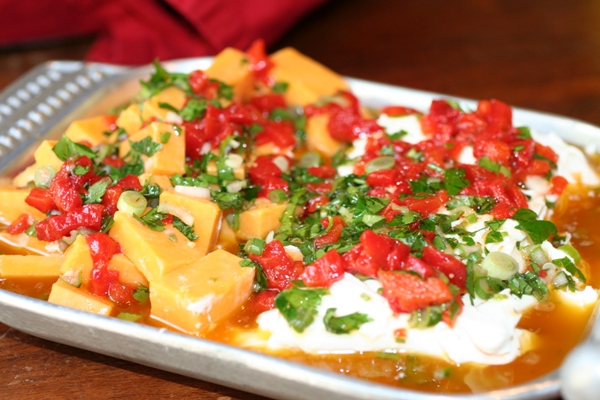 New Year's Eve offers us one last opportunity to create something deliciously indulgent before we go after those goals, right? Pictured above is my absolute hands-down favorite appetizer: Marinated Cheese. It is simply spectacular. Visually appealing, great taste textures, and you will love its tangy and sweet flavors. Here are more of my favorite recipes for appetizers:
Dip Recipes
Nachos

Deals and coupon matchups are just one part of learning how to save money at the grocery store. Get your copy of my book, Saving Savvy, and learn even more ways to cut your spending in half.
More Easy Appetizer Recipes
How about you? What are your favorite appetizers? Be sure to sign up for my In the Kitchen emails below–you'll get great recipes, cooking tips, and more!