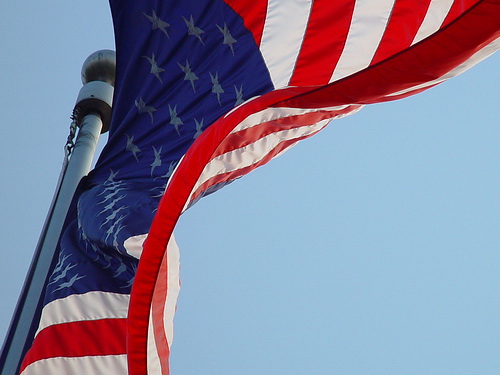 There is so much going through my mind on this morning after the election. I've actually had a few minutes to be quiet and ponder yesterday's events, and this morning I realize that after any election—local, state, national—it's good to just stop and remember who our true Leader is.
As a Christian, I realize that I have a clear responsibility to obey the law of the land, offer those in authority my respect and prayers, and do my best to live "a quiet life" (1 Thessalonians 4:11). All earthly leaders are given their place of authority by the Lord. Ultimately, He is sovereign. He's on His throne and He always will be. Jesus is King—no matter who is on city council, in the House or Senate chambers, or seated in the Oval Office.
The Lord has made the heavens His throne; from there He rules over everything. (Psalm 103:19)
On this morning after the election, no matter who you voted for, I think our response should be gratitude. After all, we live in a country where:
We have the right to worship freely.
We have the right to vote.
We have the right to express ourselves.
Obviously, expressing ourselves got a whole lot easier with Facebook! There's a variety of gloating and obsessing coming across my newsfeed today, but what I would prefer to see more of is encouragement and thankfulness.
Above all, clothe yourselves with love, which binds us all together in perfect harmony. And let the peace that comes from Christ rule in your hearts. For as members of one body you are called to live in peace. And always be thankful. (Colossians 3:14-15)
After this election—after any election—let's remember to count our blessings, being thankful for everything we have. I'm posting something I'm thankful for each day this month on my Facebook, and I'd love for you to join me. Thanksgiving shifts our mindset to one that is positive. It puts my focus squarely on the Lord—the Giver of every good thing. He's just as much in control today as He was yesterday.