When you take a look around Faithful Provisions, you'll see lots of great ideas for Mother's Day, but I wanted to share with you my top 10 favorite Mother's Day gifts. These are my favorite things to receive from my family, and the gifts that I think really celebrate motherhood the most.
1. Time. My number one, favorite gift? Spending quality (and for me, that means quantity!) time with my kids. Honestly, I don't want to run around on Mother's Day afternoon or evening. I just want them. I don't want to spend my afternoon or evening in a crowd, waiting in line at a noisy restaurant where we can barely hear each other. I'm happy with a sack lunch and heading to the backyard or the park. No matter how long I'm a mom, I don't think my number one is ever going to change.
2. Personalized Jewelry. I love jewelry that means something. I love the necklaces with charms of the kids and their birthstones, the charm bracelets that represent significant life events, just those one-of-a-kind, unique pieces that are about you and your family.
(I thought of several of my mom friends when I found this beautiful, affordable necklace for a mother of three HERE. Very elegant.)
3. Dayspring Items. If it's anything from Dayspring, I am a happy mom. I love all their stuff! One of my favorite gifts that I ever received was this God Is Good – 18×22 Gallery Wrapped Canvas Print
. It serves as such a great reminder in my home every single day.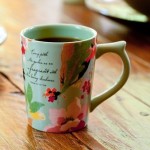 4. Coffee and Tea. I love both, and I'm leaning more and more toward tea as I discover new flavors and the joy of loose leaf teas! If you're going to create a coffee or tea gift basket, again, I would go with Dayspring for beautiful mugs and teacups like these:
Remember, you can easily surprise Mom with a French Press or Keurig Coffee Maker and get a great deal at the same time. Watch for sales because they will be everywhere for Mother's Day.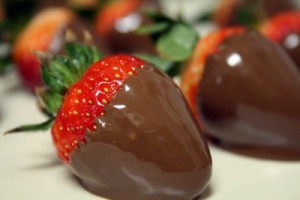 5. Chocolate.  There are a lot of reasons why you simply can't go wrong with chocolate. Purchase her favorite kind, or get the kids in the kitchen to create these easy Chocolate-Covered Strawberries.
6. Canvases. Yes, I want pictures of my family! And lots of them! I get my canvas prints from Canvas People, and they do a great job. Be sure to check out their great Mother's Day deals HERE.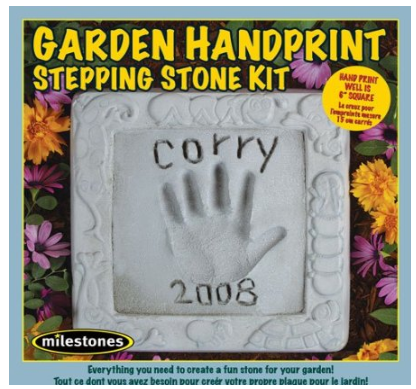 7. Handprint Garden Stepping Stones. I love these Stepping Stones kits, like this one on Amazon. You'll find that most crafts stores like JoAnn's and Michaels will have some kind of kit like this one. Grab one of the 40% off coupons in the Sunday inserts to purchase.
8. Spa Day for Mom. You know, if you hand a mom or even a grandmother a gift certificate for a spa day, you've really only given half the gift. You really need to arrange everything, or chances are, she is going to put off taking it. You'll need to arrange the day off with her boss, make plans for childcare, and even pamper her by having her transportation arranged. I know, some moms have to be forced to be good to themselves because they are always so busy serving others. But if you go to all the trouble to take care of all the details, she won't be able to say no!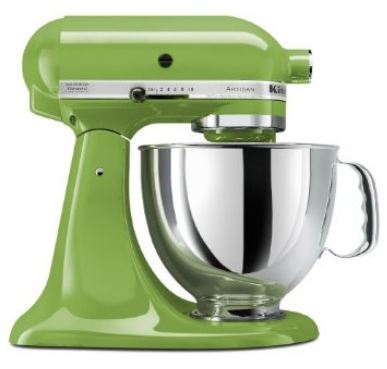 9. Kitchenaid Mixer –Anything that makes life easier is a favorite gift. And if she's like me and she loves to cook, this is like getting a new toy! I love my Kitchenaid Mixer. There are also lots of attachments for this mixer–a pasta attachment, a meat grinder, and more. Plus, it comes in some beautiful colors that will match anyone's kitchen.
10. Photo Items that capture my kids right now.  I love mouse pads with cute pictures of the kids, photo mugs, calendars, and phone cases. Keep an eye on our Photo Deals HERE on Faithful Provisions for great deals on those unique gifts Mom always loves!
Be sure to check out our list of 99 Ideas for Mother's Day Gifts HERE. There's something for every mom, every budget, and every style!
Photo Courtesy of Leighton Fuqua
Find more Mother's Day Gift Ideas on my Pinterest board!