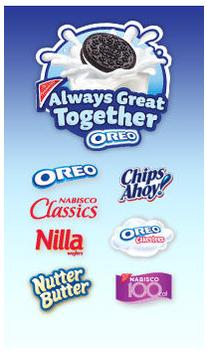 If you aren't a fan of Nabisco Cookies on Facebook, you'll want to be to snag some cookie coupons.  You can get $1/1 coupon for Fig Newtons (under the "Newton's B-Day" tab) and $1/2 coupon for Oreos or Chips Ahoy! (under the "Savings" tab).
Thanks, Alaska Coupon Diva!
Looking for more coupons? Check out my Coupon Database.
Disclaimer: This post contains affiliate links. See my DisclosurePolicy for additional information.