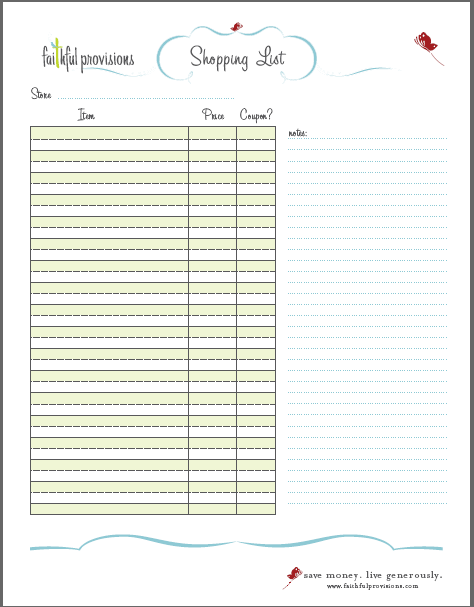 Just in time to get your holiday gift and grocery shopping organized, I'm excited to share with you a couple of new, FREE, downloadable templates.
Shopping List — Fill in the store name, then you have blanks for item name, price, and if you have a coupon available. Plus, there's extra room for notes and jotting things down.
Multiple Store Shopping List — Two stores? One list! Divided so that you can stay organized and keep track of what's on sale where.
Don't miss these other FREE Downloads:

Learning to stockpile means you always have dinner on hand, saving both money and time. Get your copy of my new book, Saving Savvy, and discover even more ways to cut your spending in half.