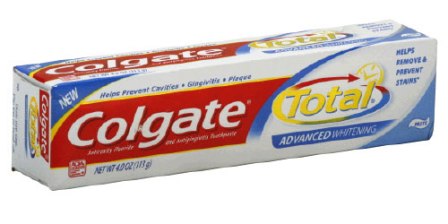 Before heading out to the grocery today, be sure to checkout all the new printable coupons available!
$1.00 off On Any two Gerber 3rd Foods Lil' Bits
$1.00 off two (2) 12 fl. oz. Starbucks Refreshers
$0.75 off any TWO Kellogg's Nutri-Grain Bars
$1.00 off one Glutino Gluten Free food
$1.00 off ONE Vicks VapoRub™ 1.76oz or 3.53 oz
$1.00 off any one (1) ZonePerfect multipack
$3.00 off ONE (1) Mucinex 12 Hour Medium or Large
$0.50 off any ONE (1) Shout product
$2.00 off ONE Swiffer Starter Kit
$1.00 off 1 Woolite Carpet or Upholstery Cleaners
$0.55 off FINISH JET-DRY Rinse Aid Product
$0.55 off ONE (1) FINISH Dishwasher Detergent
$1.50 off TWO Always Pads and/or Liners
$2.00 off (1) Colgate Toothpaste 3 oz or larger
$1.00 off any THREE (3) TEMPTATIONS™ Cat Treats
$3.00 off any ONE (1) IAMS Dry Dog Food
$1.00 off (1) Purina Dog Chow brand Dog Food

Here are some helpful resources to help you with COUPON ORGANIZATION:
Coupon Organization (Part I)
Coupon Organization ( Part II)
Disclaimer: This post contains affiliate links. See my DisclosurePolicy for additional information.