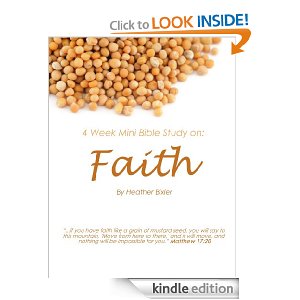 I want to thank everyone who joined me last night on the Faithful Provisions Facebook page to discuss Lesson #2 about "Walking in Truth". It was a HUGE success and there was some great discussion going on. If you weren't able to join us, checkout the links below to the Facebook discussions.
You can continue the discussion here in the comments and I would encourage you to share your insights all week by using the #FPStudy hashtag on Twitter. Then meet me next week for Week #3!
Discussion Links for Week #2:
Thank you all for participating. I feel so encouraged reading your comments! I'll see you next week at the same time for chapter 3!