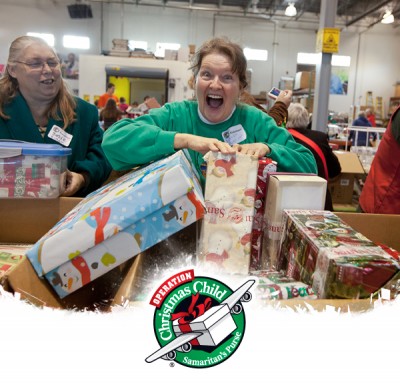 Operation Christmas Child is opening up their registration if you want to volunteer at one of their  Processing Centers in Atlanta, Georgia; Boone, North Carolina; Charlotte, North Carolina; Denver, Colorado; Honolulu, Hawaii; Minneapolis, Minnesota; and Orange County, California. Volunteers must be at least 13 years old. Oh, how I wish they had one here in my city! It is a great organization to volunteer with and I'd love to hear from you if you have been to one of their center before or will be registering this year.
Registration Details
Registration begins at 8:00 a.m. EDT on Monday, August 6. Spaces will fill quickly. If your family, church, or group would like to participate in this mission opportunity, please call us at 1-800-442-9120 to request a reservation.