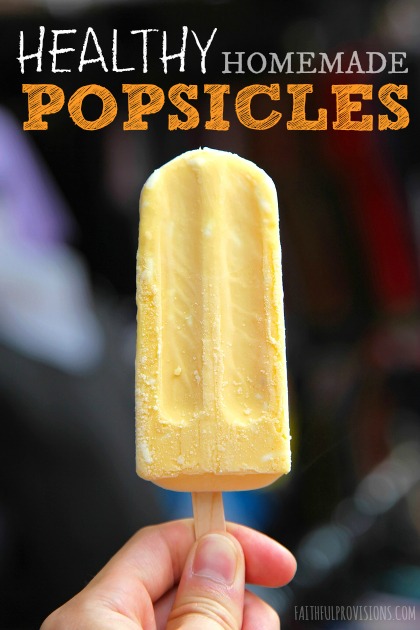 My kids love popsicles in the summer, and we love making them ourselves because then we know exactly what is going in them. Popsicles can actually be a pretty healthy treat, just depending on what you put in yours. I love this new recipe from my friends at eMeals for Orange Banana Smoothie Pops.
Back to School is a great time of year to try eMeals. It will make your transition back into a routine that much easier!
Orange Banana Smoothie Pops from eMeals
Ingredients
1 container (7-ounce) Greek yogurt
⅔ cup thawed orange juice concentrate
2 bananas
1 tablespoon lime juice
Instructions
Puree one Greek yogurt, thawed orange juice concentrate, bananas, and limejuice in a blender.
Pour into your mold of choice. (We love these Tovolo Rocket Ship and Star Molds. To release pops, dip molds into hot water until pops loosen and slide out. If using cups, peel away paper.
Learn more about how to save money when you make your own popsicles on Faithful Provisions!