We made these yesterday and they were gone by today!  We all loved these and they are so easy and quick to make.  If you have a Zoku pop freezer you can make these in a flash.  We just put them in our freezer for about 5 hours and they are ready!
Peach Cream Pops
Ingredients
1 cup fresh diced peaches (frozen works fine too)
½ cup plain or vanilla greek yogurt
1 cup milk
½ teaspoon vanilla
2 teaspoons turbinado, agave or honey (sweetener of choice)
Instructions
Place all ingredients into a blender or Magic Bullet, blend well and pour into popsicle molds.
Freeze overnight or 4-5 hours, until firm.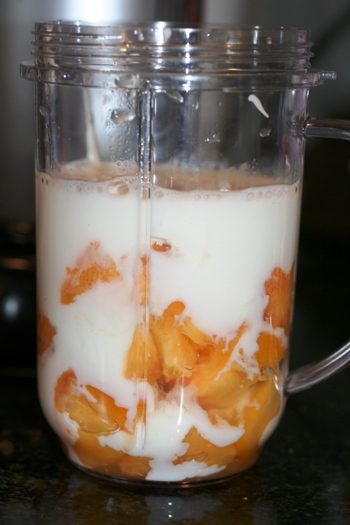 See more about the Magic Bullet!
Recipe developed by Kelly Hancock ©2010 Faithful Provisions. For personal use only. May not be reproduced, reprinted or distributed for capital gain without prior permission from Kelly Hancock.