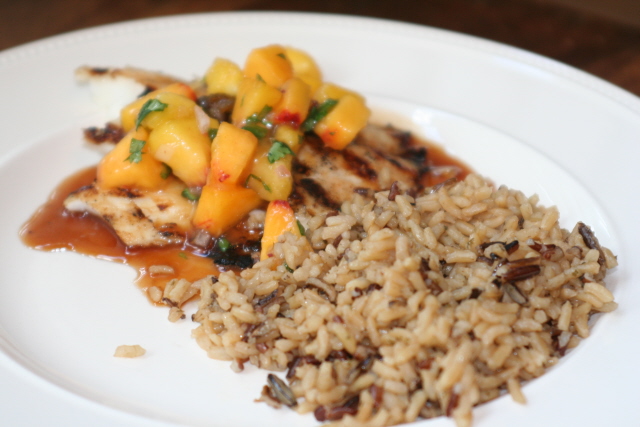 I got this idea for a peach salsa from all the peaches on sale.  I just love fresh fruit, especially like this — turned into a salsa. We just used the recipe from the Mahi-Mahi Ceviche Style here, for the fish.  The Peach Salsa recipe is below.
I hope you like it!
Peach Salsa
Ingredients
2-3 peaches, peeled and diced
¼ red onion, finely diced
1 jalapeno, finely diced
1 lime, juiced
1 T fresh cilantro, chopped
salt and pepper
Instructions
Mix all ingredients together, and let flavors blend together about 30 or more minutes. It tastes best the second day!
You might also like:
Do you have a favorite salsa recipe? Please share it in the comments below!
Recipe developed by Kelly Hancock ©2010 Faithful Provisions. For personal use only. May not be reproduced, reprinted or distributed for capital gain without prior permission from Kelly Hancock.