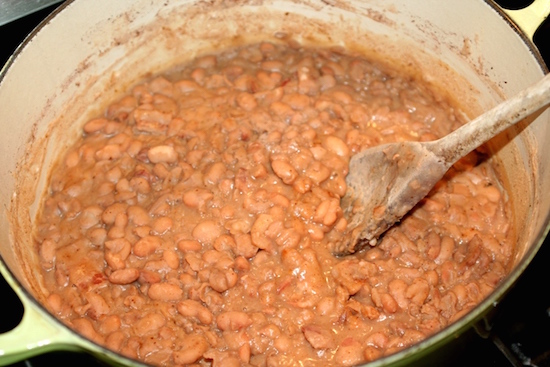 Pinto Beans in the crock pot is one of the easiest and most southern comfort meals you can make! This meal reminds me of growing up and eating at my Grandmother Kelly's house. She use to always make Pinto Beans (but not in the crock pot!) and serve them with chow chow, fresh sliced tomatoes from the garden and a big helping of collard greens topped with hot sauce.


Crock Pot Pinto Beans
Ingredients
3 cups dried beans
6-8 cups water
3 strips bacon, diced (optional)
salt & pepper, to taste
Optional:
diced onions
2 whole garlic cloves, smashed
1 teaspoon salt
1 teaspoon oregano
Instructions
Place all items in a crockpot and put on low for 6-8 hours.
Serve with greens and tomatoes. My favorite is to top these with Chow Chow!