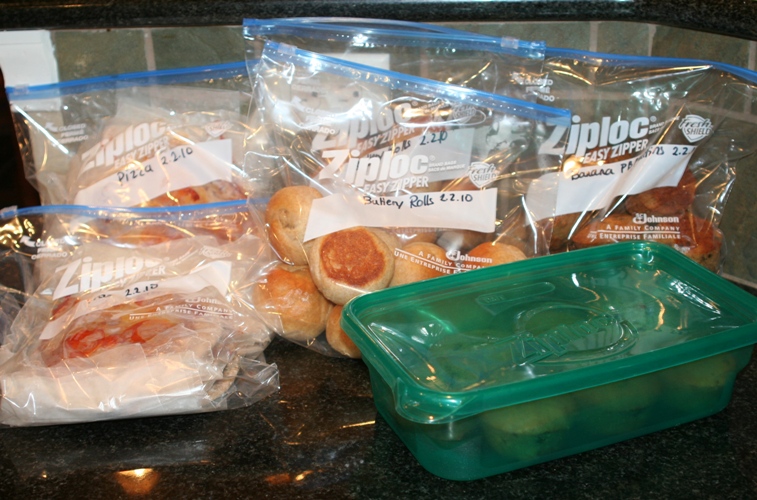 I am quite excited about what I got accomplished yesterday, even though I didn't get through my entire list.  My main goal was to have some food ready for my family while I am gone the next few days at the Blissdom blogging Conference.
While doing my Prep Day I got the opportunity to try out some new measuring and mixing bowls and utensils sent to me by POURfect Bowl. They are the red ones in the picture above. I received 3 mixing bowls, and a set of measuring cups and spoons.  I really liked the mixing bowls because they have a pour spout that worked out really well for pouring the muffin batter and the pizza sauce.  I don't care for the lip design while making the pizza dough, but it is great for any liquidy type of thing you are making.
My original plan changed a bit, but I got my priorities done.  I rearranged my plan to fit them in!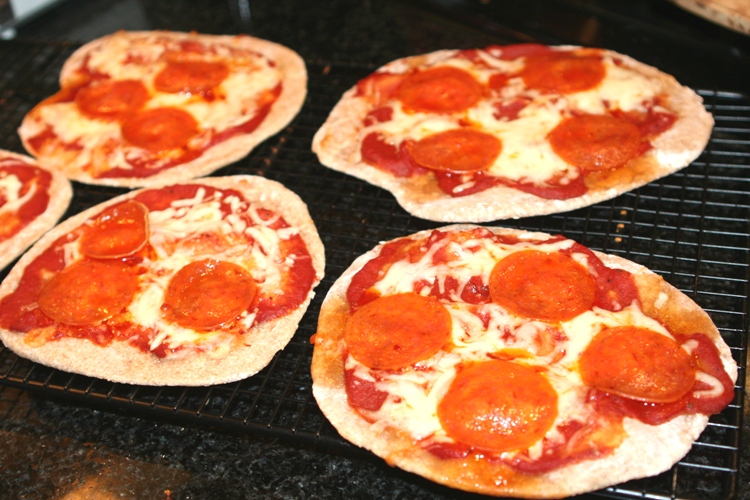 MINI-PIZZAS
I actually ended up changing up my original pizza dough recipe, which I will post later. My original version was too dry, so I lightened it up a bit and it was absolutely perfect. It is so quick and easy to make, I had two batches rolled out in less than 20 minutes!  To turn it into mini-pizzas, I just cut the dough into 8 equal pieces and rolled them out pretty thin.  I like to pre-cook the crust a bit so they are nice and crispy.
I made my homemade pizza sauce and added a bit of carrot puree to get some veggies in the kids, then let them top it with cheese and pepperoni.  I didn't flash freeze these this time, because I didn't have enough extra baking sheets.  (Note to self, next garage sale pick up a few!) I ended up placing them between wax paper and putting in a expandable bottom freezer bag.  I got about 16 mini-pizza out of this.
A tip to pre-cooking pizzas is to undercook them a bit, so when you reheat them they aren't too dry.
BANANA PEANUT BUTTER MUFFINS
I learned something this time while making these.  If you use chunky peanut butter, which tastes great, cut back on the salt and/or peanut butter amount. Mine turned out really salty.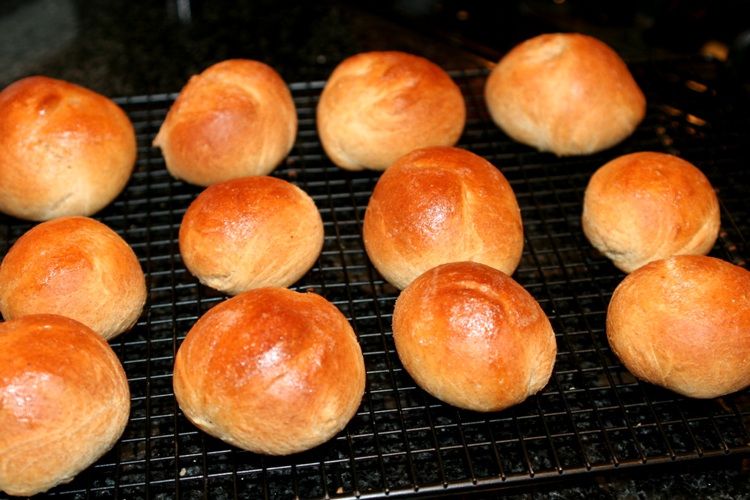 BREAD MACHINE BUTTERY ROLLS
Okay, all I have to say is YUM!  I absolutely loved these, they were super easy and my husband ate a ton before I could get them into the freezer. Just know that the dough cycle in the breadmaker is still about 3 hours to account for rising.  I changed the recipe a bit to account for the time, which I will post for you later this week or next.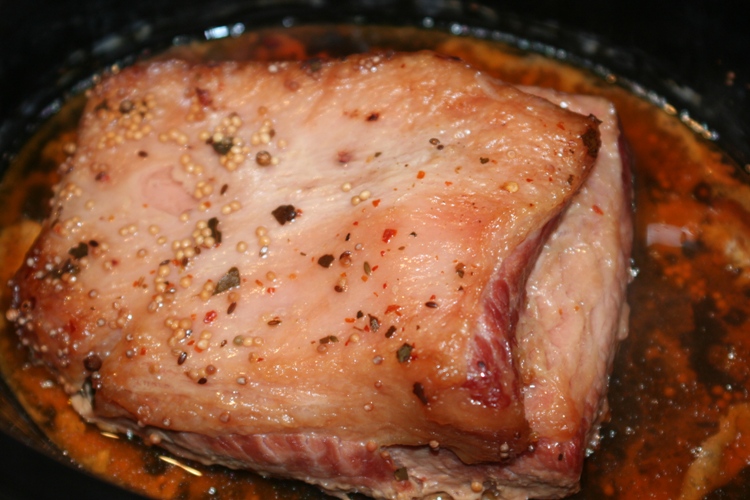 CROCKPOT CORNED BEEF BRISKET
I was hungry all day smelling this!  I will post the recipe later this week and what meals I will make from it, but it was super easy and tasted amazing.  I have to say if you don't like briney tastes, you won't like this.  It has a pretty strong brine, like traditional corned beef and my hubs wasn't so excited about it.  I forgot to ask if he even liked corned beef first, oops. He was a great sport and ate his whole plate though.
=======================
Did you do any baking or cooking? If so, leave a comment or link up your plans and recipes to inspire us for the March Provisions Prep Day! Be sure to link directly to your post and not your home page.