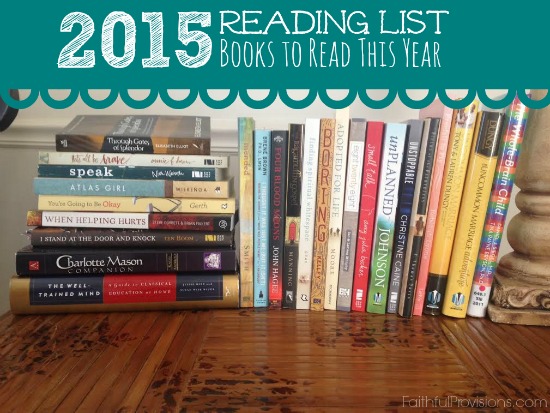 2015 Reading List
It's time for my annual recommended reading list!  This is the biggest reading list I have EVER posted because there are so many great books I want to read this year. I wish there was two of me! Or else that I would have more time to read. Below are the books I have at home waiting to be read, but there are so many more to add!
While I won't have time right away, I am looking forward to reading these recommended books:
What books are on your list to read for 2015??!!
Here are a few of my past year's reading lists:
My Favorite Books from 2014
My Reading List for 2013
Best Books for 2012: My Recommended Reading List
My Top Reads from 2012
My 2011 Suggested Reading List