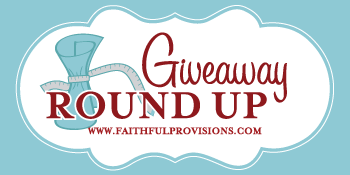 Use the Giveaway Linky List to find other bloggers who host Giveaway Linky's! If you would like your weekly giveaway linky post to be included in this list, just fill out the form below.
Readers: Use this list to find tons of giveaways you can enter.
Bloggers: This is a great way to find other marketing avenues to promote your giveaway. Head over to these linkys and tell everyone what you are giving away!
Check out my current Giveaways!
_____________________________________________
Ongoing
Sunday
Monday
Tuesday
Wednesday
Thursday
Friday
Saturday
If you aren't listed here and want to be, just fill out the form below!