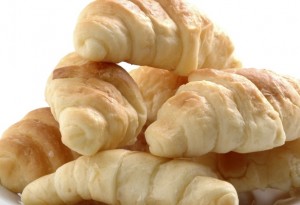 This Easter, Kids Cooking means Kids are learning! When children get all the senses engaged, they are able to focus and remember the lessons taught. These Resurrection Rolls provide a way for hands to stay busy as you tell about the real story of Easter. All the symbols of the empty tomb and Resurrection morning are included in this recipe that helps even the youngest children understand that Christ died for us, and He lives today. Here is a printable PDF version with step-by-step instructions for making the Resurrection Rolls Project and Recipe.
Find more Easter Kids Cooking Ideas on Faithful Provisions.
Do you have a fun and easy Easter craft, recipe or idea to share? I'd love to hear about it! Send me an email to kelly (at) faithfulprovisions (dot) com.