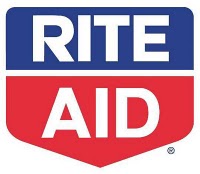 Rite Aid has released a new Customer Coupon Policy, effective as of May 25, 2011. Feel free to print out the policy and take it with you when you shop at Rite Aid. The biggest changes to the policy are listed below.
Rite Aid accepts Buy One, Get One Free coupons, however only one coupon can be used for each pair of items purchased. A customer can use one "cents off" coupon in conjunction with the item they are purchasing on a Buy One, Get One Free promotion (or with a Buy One Get One Free coupon), although the value of the cents off coupon cannot exceed the selling price of the item.
Buy One Get One Free coupons cannot be used in conjunction with a Buy One Get One Free promotion.
When making a return for a product that had a coupon attached, Rite Aid cannot refund cash for the value of the coupon and cannot return the coupon that was used.
Rite Aid may accept up to 4 identical coupons for the same number of qualifying items as long as there is sufficient stock to satisfy other customers within the store manager's sole discretion.
You may read the entire Rite Aid Coupon Acceptance Policy here.
Thanks, For the Mommas!