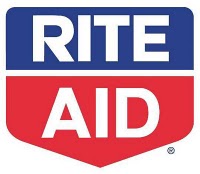 Here are my favorite Rite Aid deals and coupon matchups for the week. You'll need a Wellness+ card in order to take advantage of the sale prices and earn bonus rewards. Check out the Rite Aid Deals pagefor the complete list of the matchups.
Rite Aid Shopping Resources:
**For a printable version of this list, click here.
Buy $12 in participating Frozen Foods products, Get $4 +UP, Limit 1
Select Frozen Treats – $3.50
2/$7.00 ($3.79 Each)
Includes: Nestle Drumstick Cones, 6 ct; Edy's Ice Cream, 48 oz; or Edy's Outshine Fruit Bars, 6 ct
Out-of-Pocket Price:
$2.50
Final Price: $1.50
Buy 4 Edy's Fruit Bars or Nestle Drumsticks; Use (4) $1.00/1 coupons; Includes +UP Rewards
Buy $15 in participating Family Care products, Get $5 +UP, Limit 2
Cottonelle Bathroom Tissue, 12 double rolls – $7.50
Out-of-Pocket Price:
$6.50
Final Price: $4.00
Buy 2; Use (2) $1/1 coupons; Includes +UP Rewards; Combine with Cottonelle Flushable Cloths for additional Ibotta savings
Huggies Jumbo Pack Diapers – $9.00
Out-of-Pocket Price:
$6.50
Final Price: $4.00
Buy 2; Use $1.50/1 coupon, $2.50/1 coupon and $1/1 Rite Aid Video Value coupon; Includes +UP Rewards
Buy 1 participating EOS Shave Cream, Get $2 +UP, Limit 2
EOS Shave Cream, 7 oz – $2.99
Final Price: $0.99
Includes +UP Rewards
Buy 2 participating Halls products, Get $1 +UP, Limit 4
Select Halls Cough Drops – $1.50
2/$3.00 ($1.69 Each)
Includes: Cream or Fruit Breezers, 25 ct; Sugar Free, 25 ct; Plus, 25 ct; Natural, 20 – 25 ct; or Defense, 17 – 30 ct
Out-of-Pocket Price:
$1.00
Final Price: $0.50
Buy 2; Use $1/2 coupon; Includes +UP Rewards
Buy 2 participating J&J Baby products, Get $1 +UP, Limit 2
Select Johnson & Johnson Baby products – $3.00
2/$6.00 ($3.49 Each)
Includes: Baby Care products, 14 – 15 oz; Naturals, 9 oz; or Desitin, 2 oz
Out-of-Pocket Price:
$1.00
Final Price: $0.50
Buy 2; Use (2) $1/1 coupons and $2/2 Rite Aid Video Value coupon; Includes +UP Rewards
Buy 2 participating Pantene products, Get $2 +UP, Limit 2
Pantene: Shampoo or Conditioner, 12.6 oz; or Stylers, 5.7 – 8.5 oz – $3.50
2/$7.00 ($3.99 Each)
Excludes: Pantene Expert
$1.00/1 Pantene Styler Or Treatment Product, Any (Excludes Trial/Travel Size) – Coupons.com
$2.00/2 Pantene Products, Any (Excludes Trial/Travel Size) – Coupons.com
$2.00/2 Pantene Products, Any (Excludes Trial/Travel Size) (Limit Of 4 Like Coupons Per Household Per Day) – PGEveryday.com
$1.50/2 Pantene Products, excludes trial/travel size – Rite Aid eCoupon – (exp. 09/29/13)
$1.50/2 Pantene Products, Any (Excludes Trial/Travel Size; Limit Of 4 Like Coupons Per Household Per Day) – 09-01-13 PG – (exp. 10/01/13)
$3.00/3 Pantene Products, Any (Excludes Trial/Travel Size; Limit Of 4 Like Coupons Per Household Per Day) – 09-01-13 PG – (exp. 10/01/13)
B1G1 Pantene Conditioner Or Styler, Any (1) Free WYB (1) Pantene Shampoo, Any (Excludes Trial/Travel Size; Limit Of 4 Like Coupons Per Household Per Day) – 09-15-13 SS – valid up to $4.99 – (exp. 11/01/13)
$1.50/2 Pantene Products, Any (Excludes Trial/Travel Size; Limit 4 Like Coupons Per Household Per Day) – Latina, September 2013 – (exp. 11/01/13)
Out-of-Pocket Price:
$1.75
Final Price: $0.75
Buy 1 Shampoo and 1 Conditioner or Styler; Use B1G1 coupon; Includes +UP Rewards
Buy 4 participating 7Up products, Get $2 +UP, Limit 2
7Up or Diet 7Up, 2 L – $1.25
4/$5.00
Final Price: $0.75
Buy 4; Includes+UP Rewards
Select Name Brand Snack products – $2.00
2/$4.00 ($2.29 Each)
Includes: Pepperidge Farms Goldfish, 6.6 – 8 oz; Cheez-It Crackers, 6 – 7 oz; Chex Mix, 5.5 – 8.75 oz; Bugles, 7.5 oz; Green Giant Chips, 5 oz; Kashi Hummus Chips, 4 oz; Food Should Taste Good Snacks, 5.5 oz
Final Price: $1.00
Buy 2 Food Should Taste Good Snacks; Use (2) $1/1 coupons
Buy 1 participating Reveal Lightbulb product, Get $1 +UP, Limit 4
GE Reveal Light Bulbs – B1G1 50% OFF