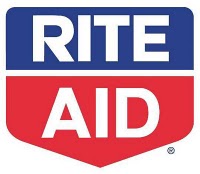 Here are my favorite Rite Aid deals and coupon matchups for the week. You'll need a Wellness+ card in order to take advantage of the sale prices and earn bonus rewards. Check out the Rite Aid Deals page for the complete list of the matchups.
Rite Aid Shopping Resources:
**For a printable version of this list, click here.
Buy 1 participating Bausch & Lomb product, Get $6 +UP, Limit 2
Bausch & Lomb Multipurpose Solution, 12 oz – $8.99
Out-of-Pocket Price:
$6.99
Final Price: $0.99
Use $2/1 coupon; Includes +UP Rewards
Buy 1 participating Pro-Health product, Get $3 +UP, Limit 2
Crest Pro-Health Toothpaste, 6 oz – $3.00
Includes +UP Rewards
Oral-B Pro-Health Floss, 38.2 – 54.6 yd – $3.00
Includes +UP Rewards
Oral-B Pro-Health Toothbrush, 1 ct – $3.00
Out-of-Pocket Price:
$2.50
Includes +UP Rewards
Buy 10 participating Friskies products, Get $1 +UP, Limit 2
Friskies Moist Cat Food, 5.5 oz cans – $0.40
10/$3.99 ($0.59 Each)
$1.00/1 Purina Friskies Canned Cat Food, Any (24) 5.5 Oz. Cans, (2) 12 Count Or (1) 24 Count Variety Pack – 09-08-13 SS – (exp. 12/09/13)
$1.00/1 Purina Friskies Wet Cat Food, Any (24) Single Cans, (2) 12 Count Or (1) 24 Count Variety Pack – 07-28-13 RP – (exp. 10/29/13)
Out-of-Pocket Price:
$0.36
Final Price: $0.28
Buy 24; Use $1/1 coupon; Includes +UP Rewards
Buy 2 participating Dr. Scholl's products, Get $5 +UP. Limit 2
Dr. Scholl's Insole and Devices
Includes: Select varieties with regular retail $9.99 or greater; Excludes: Air Pillow and Custom Orthotics
Buy 2 participating Fun Size or Snack Size Candy products, Get $1 +UP, Limit 4
Select Fun Size or Snack Size Candy, 9.3 – 11.6 oz – $2.50
2/$5.00 ($2.99 Each)
Includes: Select varieties; Pictured: Reese's Snickers, or KitKat
$1.00/2 Nestle Or Wonka Fun Size Halloween Candy, Any 9.2 Oz. Or Larger Bags – 09-15-13 SS – (exp. 10/07/13)
$1.00/3 Hershey's Reese's, Kit Kat Or Hershey's Snack Size Bags, Any 9-22 Oz. – 08-18-13 SS – (exp. 09/23/13)
$1.50/3 M&M's Milk Chocolate, M&M's Peanut Chocolate, M&M's Peanut Butter Chocolate, M&M's Pretzel Chocolate, M&M's Variety Mix, Snickers, Snicker Peanut Butter Squared, Snickers Almond, Snickers Variety Mix, Mily Way, 3 Musketeers, Or Twin Fun Size Bags 8.67 Oz. Or Larger – 09-15-13 RP – (exp. 11/01/13)
$1.00/2 Reese's Peanut Butter Cups Snack Size (10.2 or 10.5 oz) – Rite Aid Video Value (Watch Until 9/28/2013) – (exp. 10/13/13)
Out-of-Pocket Price:
$2.00
Final Price: $1.50
Buy 4 Reese's Snack Size; Use $1/3 coupon and $1/2 Rite Aid Video Value; Includes +UP Rewards
Buy 2 participating M&M's Medium Bags, Get $1 +UP, Limit 4
M&M's Medium Bags, 9.9 – 12.6 oz – $3.00
2/$6.00
$1.00/2 M&M's Milk Chocolate Harvest Blend (12.6 Oz. Or Larger), Peanut Chocolate Harvest Blend (12.6 Oz. Or Larger), Peanut Butter Harvest Blend (11.4 Oz.), Candy Corn White Chocolate Candies (9.9 Oz.), Milky Way Caramel Apple Autumn Miniatures (11.5 Oz.) Minis Mix Harvest Variety Bag (10.5 Oz. Or Larger), Any (DND) – 08-25-13 RP – (exp. 11/01/13)
$1.50/2 M&M's Chocolate Candies, Any 9.9 Oz. Or Larger (DND) – 08-18-13 RP – (exp. 09/23/13)
$1.50/3 M&M's Milk Chocolate, M&M's Peanut Chocolate, M&M's Peanut Butter Chocolate, M&M's Pretzel Chocolate, M&M's Variety Mix, Snickers, Snicker Peanut Butter Squared, Snickers Almond, Snickers Variety Mix, Mily Way, 3 Musketeers, Or Twin Fun Size Bags 8.67 Oz. Or Larger – 09-15-13 RP – (exp. 11/01/13)
Out-of-Pocket Price:
$2.25
Final Price: $1.75
Select Daily Cleaning Supplies – $1.00
3/$3.00 ($1.19 Each)
Includes: Rite Aid Home brand Deluxe or Long-Cuff Gloves; Palmolive Dishwashing Liquid, 10 oz; Comet Cleanser, 14 oz; Renuzit Adjustables; Bounty Basic Paper Towels, single roll; and Kleenex Facial Tissues: White, 85 ct ; or With Lotion, 60 -70 ct
$0.55/3 Kleenex Facial Tissue, Any Boxes (Excludes Trial Size) – Coupons.com
$0.50/1 Kleenex Facial Tissue, Any (3) Boxes Or (1) Bundle Pack (Excludes Trial Size) – Kleenex.com
$1.00/3 Renuzit Adjustable Air Freshener Cones, Any – Facebook Coupon
$0.25/1 Bounty Towels and Napkins, excludes trial/travel size – Rite Aid eCoupon – (exp. 09/29/13)
$0.25/1 Bounty Towels Or Napkins, Any (Excludes Trial/Travel Size; Limit Of 4 Like Coupons Per Household Per Day) – 09-01-13 PG – (exp. 10/01/13)
$0.50/1 Palmolive Dish Soap, Any – 09-22-13 SS – (exp. 10/13/13)
$1.00/3 Palmolive – Rite Aid Video Value (Watch Until 9/28/2013) – (exp. 10/13/13)
$5.00/1 Henkel Personal Care & Household Products Including: Combat, Dial, Dry Idea, Got2B, Purex, Purex Crystals, Renuzit, Right Guard, Soft Scrub, Tone & Zone, Get $5.00 Back When You Spend $20.00 – SavingStar – (exp. 10/31/13)
Final Price: $0.17
Buy 3 Palmolive; Use (3) $0.50/1 coupons and $1/3 Rite Aid Video Value coupon; Combine with other Henkel Personal Care & Household products for additional Savingstar or Upromise savings
One-A-Day Vitamins, 60 – 150 ct – $7.99
Excludes: Men's & Women's, 60 ct; VitaCraves Omega, 80 ct; Menopause, 50 ct; Healthy Skin, 80 ct; Women's & Men's 50+, 120 ct; Prenatal, 60 ct; VitaCraves, 100 ct; and Women's Active Metabolism, 100 ct
Final Price: $2.99
Use $2/1 coupon, $2/1 Rite Aid Facebook Coupon, and $1/1 Rite Aid Video Value coupon