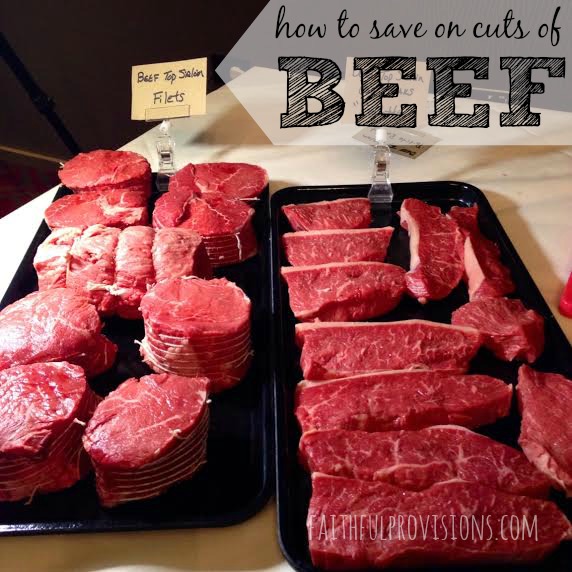 How do you save money on beef? With prices rising just about every time I walk into the meat department at my grocery store, this is a looming question. We all love juicy, fresh cuts of beef, but sometimes it can be a little out of the budget, right? Wrong. I am going to show you a few fun tricks I learned from Kari Underly, a third generation butcher, while I was at the The National Cattleman's Beef Association conference in Chicago back in October (You can see more on my trip here).
The Best Tip I Learned about Saving Money on Beef
The number one tip I learned about saving money on beef from Kari this weekend was to ask your butcher for an uncut portion of beef. Try your hand at carving it at home. Actually, some butchers will even cut it for you into the cuts you want and charge you the full beef cut price. For example, I actually purchase ribeye roasts when they go on sale. Do you know the roast is just one large piece of ribeye and buying it whole is usually about half the price? All you have to do is take a nice sharp knife and cut it down into one-inch thick slices. (Or I just asked the butcher and he did it for me.) Instead of paying about $8.99/lb for ribeye steaks, I paid $4.99/lb for a ribeye roast. See the difference?
If you've never tried carving it at home, you could ask your butcher to cut it for you or find a video (like Kari's below) on You Tube to walk you through it.
If you really get adventurous, you can even try out some other cuts. One thing I learned from Kari is that you can use every piece as a different cut. Then, the leftovers can be ground into hamburger patties, leaving no waste! If the different cuts and grades of meat cause you confusion, Kari recommends asking for the following cuts to save money.
What do I buy? And how do I cook each cut?
184 Beef Top Sirloin – This is the entire rump of the cow and has a sirloin cut, the cap, and a few other cuts.
Top Sirloin Petite – This would be for the less adventurous. Basically, you will cut off some fat and cut along the natural division in the muscles. Very easy. I watched her do it.
Top Sirloin with Cap – This is a little more involved, but even if you mess it up, put it in a stew!
Chuck Eye – This is called a "Poor Man's Ribeye." These are from the 5th and 6th rib and sometimes they even taste as tender as a fillet. You might need to ask the butcher where these are.
If you are interested in saving more money on beef and want to learn how to cut your own, please check out Kari's book, The Art of Beef Cutting.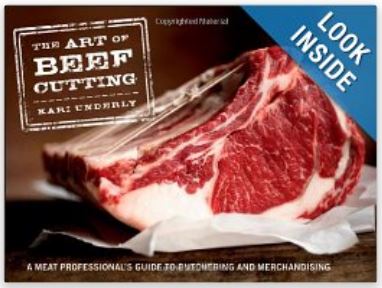 Check out these posts about saving money on meat: