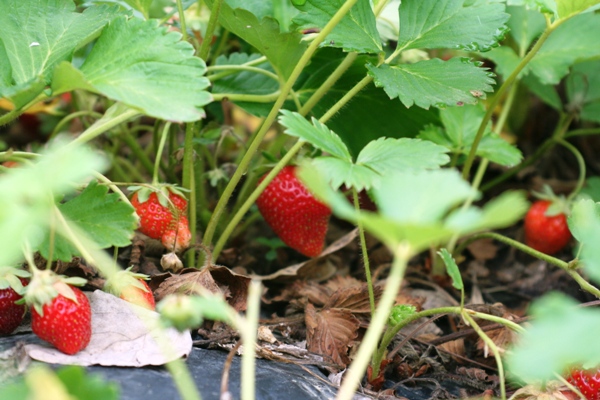 Today, we decided to get out and go pick strawberries with the kids.
It was a beautiful 60 degrees and no one was at the farm we went to.  We had our pick of the whole farm! In case you didn't know, you have about until the end of May for strawberry season, then you have blackberries and in mid-June blueberries start!
We ended up getting 5 quarts and paid about $2/quart.  According to all the talk on my Facebook post about it, that is a pretty good price.  Plus we like to try and support the local farmers who are doing it right! I prefer to purchase locally, but especially get produce that has not been sprayed with pesticides and chemicals.
I ordered my Sucanat and Turbinado from Amazon a few days ago, so I just got enough to eat and freeze a little for now. (Be sure to read my guest post by Calie on Natural Sugar Substitutes.) Then once my natural sugars come in, I'll go get more to make things like Strawberry Freezer Jam.
Now, I need your help! Do you have any great recipes or ideas on how to use my abundance of strawberries? Please leave me your ideas in the comments and share your recipes.