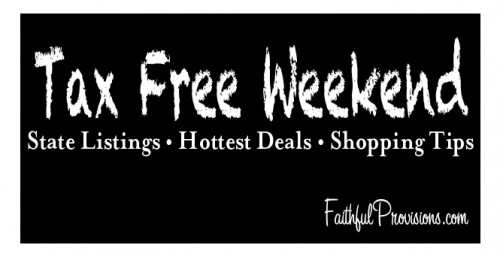 Tax Free Weekend 2014
Tax Free Weekend 2014 is coming up, and I've got all the information you need on my Tax Free Weekend 2014 page HERE. You'll find a listing of the dates for each state that participates, as well as tips for shopping and navigating through all the sales, plus you can find out what items will qualify for that tax free status when you go to checkout.
Not every state observes tax free days, due to budget constraints and other issues. In most states that do take part in giving shoppers a break, you will get at least a 5% discount, sometimes even to 7% or more. If your state doesn't have tax free days, you might live within driving distance of one that does, and it just might be worth the trip!
See my guide to Tax Free Days HERE.