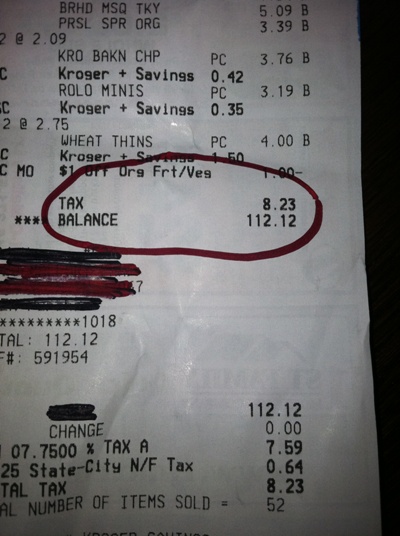 So, I have a confession to make.  I know many of you think I have it so together, planning, couponing, and shopping.  But will you be shocked and appalled to know that I went shopping yesterday, and a huge trip I might add, and used no coupons? (Actually, I found one in my wallet at checkout and pulled it out for $1 off.) Granted it is my Christmas trip, but I more than doubled my usual spending. Gasp! he he
Once again, I have the beginnings of a sinus infection and quite honestly just didn't care. I had a huge list of items I needed to get for meals this week, and I had waited until the last minute. You know those Prep Day Planners I tell everyone to be using?  I should have had that printed out and ready to go weeks ago, you know when I posted about my Holiday Meal Planning Guide?  But, sadly, I never got around to it.  I did have it printed out, but just barely filled out.
I tell you this to let you in on a little secret. Just because I post about it here on my blog, doesn't mean I am always doing it perfectly. I hope you know, I can't possibly do every single thing I suggest or post about here on Faithful Provisions. I don't clip every coupon, snag every deal, shop every store, or make every recipe from scratch. After all, being a wife, mom, and homeschool teacher takes precedence over being a blogger, author, and speaker. Just like you, I have a family that means so much to me, and I can't do it all and still make them my priority.  So today, as my Christmas confession, in Wizard-of-Oz style, the curtain has been pulled back and you get to see me just as I am.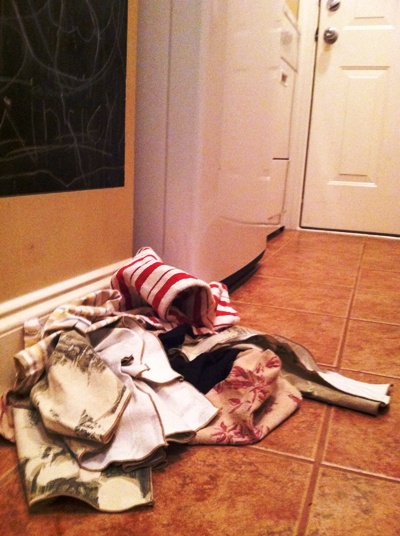 Whew!  I feel much better.  It is very hard knowing that others think you do all these things you don't and then they compare what they are doing to this distorted image. You have to know, you only see what I choose to post for you here. There is so much you don't see, like laundry piled high, dust bunnies in EVERY corner, pink rings in toilets and even…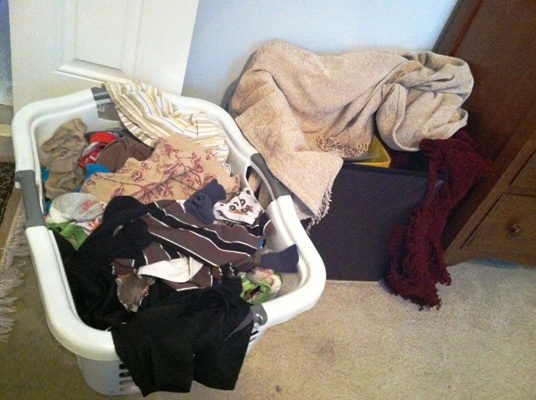 unfolded, clean laundry in a basket–yes–for a week. Want proof? Well, here it is!
My job is to encourage you to be who God created you to be, to give you tips and tools to make your life easier.  I pray that you don't see all the ideas here and think that it is possible for me to do it all. I can only do what God in his mercy and grace allows, and some days it isn't so much.
My goal today: To just get two recipes done for Christmas Brunch, clean up the kitchen, and play with the kids. Seriously, that is it. Oh, and finish this post!
I just want you to know that I love each and everyone of you for reading, commenting, and contributing your thoughts and ideas to Faithful Provisions. You make this such a great place for me to be each day. I want to encourage you to get off the computer and get down in the floor with your kids and family. Get to what is important!
Merry Christmas!