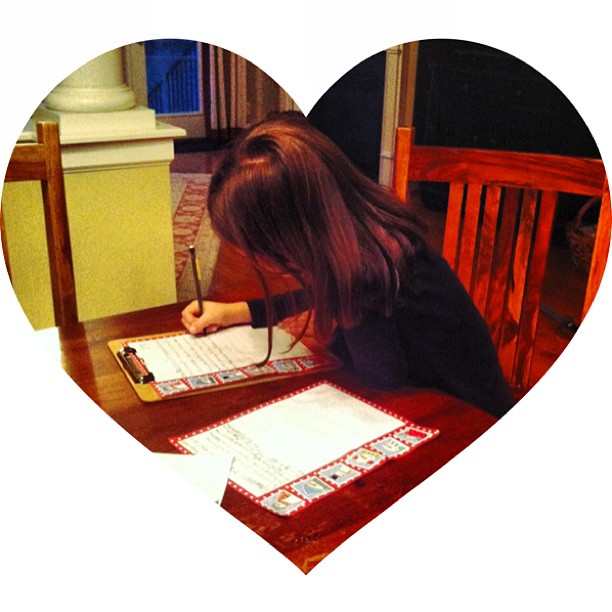 This month, I am getting the unique opportunity to travel with Compassion International to Nicaragua, where I will get to meet the little boy our family sponsors, Marcos. In addition to Marcos, we have a little girl that we sponsor in Ecuador, Marjoirie.
Sponsoring these children is one of the things that my husband and I have really felt compelled to do, and to get our children involved in as well. I've been learning over the last six months more and more about the crisis of orphan care in the world, one of the things I've really latched onto is the concept behind ministries like Compassion. While it's wonderful to adopt (and we have plans to do just that!), not every family wants or is called to do that. We really need to take a few steps back and see the extent of the orphan crisis, then try to help alleviate the orphan issue altogether, if possible, by caring for the family and equipping them so that the children don't have to go into orphan care.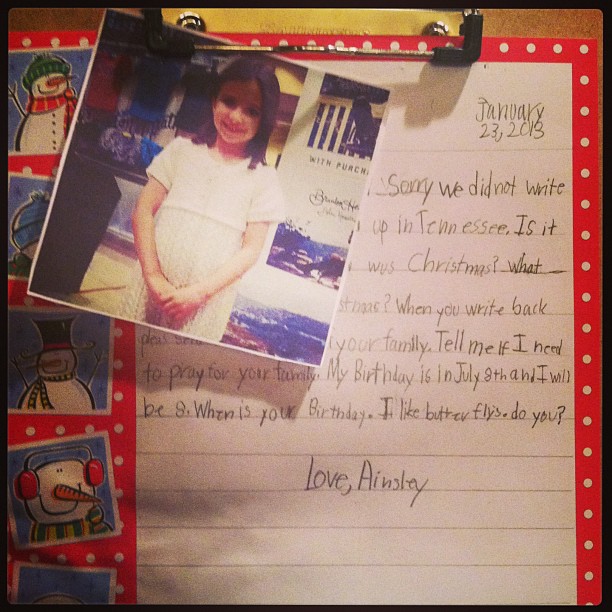 The term "orphan" doesn't always mean that a child has no living parents. In fact, a large majority of children in orphan care actually have one or both parents, it's just that their parents are unable to provide for their needs. I can't imagine how that must feel, to have to give up your kids and send them somewhere else to live because you can't provide for them.
I love that Compassion realizes that orphanages are not the best solution, but helping families stay together is. Sponsoring a child helps to keep the family unit intact. It helps relieve the financial burden on families so that they can keep their children in their own home.
The money you give through sponsorship allows that child to stay with his/her family, yet their needs for education, food, and medicine are provided for. And the best part is that sponsorship opens the door for the message of Jesus Christ. These children are not only being cared for physically, but they're being cared for spiritually and emotionally.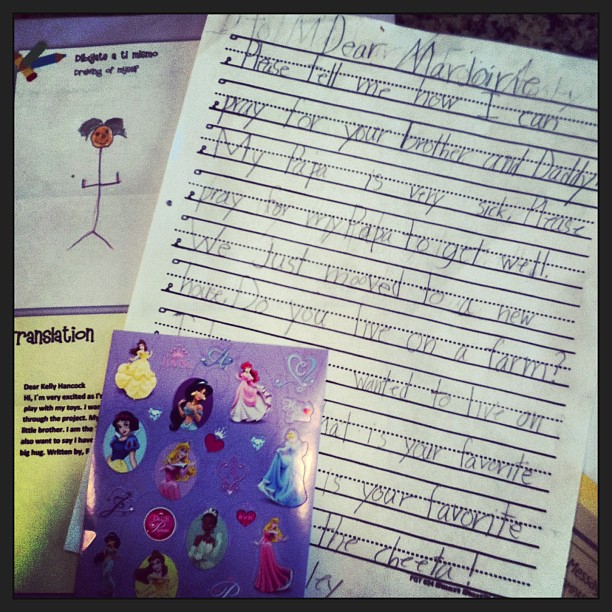 You know, one of the reasons we work so hard at Faithful Provisions helping you save money is so that you can turn your overage around and help others through ministries like this one. I know my family has been so happy that we've been able to invest in our two sponsor children's lives.
Our Giving Challenge this month? Sponsor a child in Nicaragua and help keep a family together.
Go HERE to see the children in Nicaragua who are waiting for someone to sponsor them. As a special thanks from me, if you decide to sponsor a child, you'll receive a free copy of my eBook, Saving Savvy. Many of these kids I will be seeing on my trip. Please let me know who you decide to sponsor. I'd love to make a personal connection with them while I'm there, and even give them something from you, such as pictures or a letter.
The Giving Challenge is a team effort of Faithful Provisions readers to provide for a need at a a different ministry every month. To learn more about it and see what we've done so far this year, go HERE.