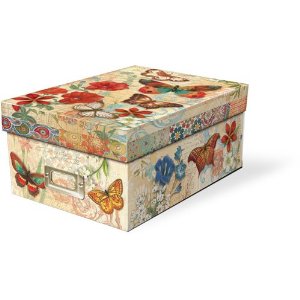 With the state of the economy as it has been this week, I have to tell you it has been so amazing to see God show up so personally to me. We just wrote a check last week and spent a lot of our discretionary savings for a "new to us" minivan, which we love!  Then the next day we watched the news and saw that the U.S. Treasury has been downgraded in status.
Will this hurt us financially?
Probably.
Should we worry?
No.
Why not?  Well, because we serve a God who has His own economy. He is not tied to the events of this world. I want to encourage you to read over the verses below and memorize them.  Meditate on them and say them out loud when you begin to feel anxious or worried about the state of your finances.  Because we all know, unfortunately, it is our human nature to worry, right? 🙂
Don't be afraid, for I am with you. Don't be discouraged, for I am your God. I will strengthen you and help you. I will hold you up with my victorious right hand. (Isaiah 41:10)
"Peace I leave with you; My peace I give you. I do not give to you as the world gives. Do not let your hearts be troubled and do not be afraid." (John 14:27)
But when I am afraid, I will put my trust in You. I praise God for what He has promised. I trust in God, so why should I be afraid? What can mere mortals do to me? (Psalm 56:3-4)
Now, who will want to harm you if you are eager to do good? But even if you suffer for doing what is right, God will reward you for it. So don't worry or be afraid of their threats. (1 Peter 3:13-14)
For God has not given us a spirit of fear and timidity, but of power, love, and self-discipline. (2 Timothy 1:7)
In a book I have been reading, The Power of a Positive Mom by Karol Ladd, there was a great tip that I'd like to share with you. Take an old shoe box, decorate it, and put a slit in the top, large enough to slide a piece paper into.  (I'm planning on making a God Box with my kiddos this weekend, but if you aren't creative or don't want to make this an activity you do with your kids, any decorative box like the one pictured will do nicely!) Set it on your kitchen table with some index cards and a pen.  Each time you begin to worry, write your worry down on the index card and slide it into the box.  It is a physical expression of an inward action to turn all your worries over to God.  Go ahead, put all your anxiety at the cross, give it to God.  You no longer have to worry about it because you have handed it off to Him to take care of.
One of my favorite verses is the one that Faithful Provisions was founded upon…
"Do not worry about your life, what you will eat; or about your body, what you will wear. Life is more than food, and the body more than clothes. Consider the ravens: They do not sow or reap, they have no storeroom or barn; yet God feeds them. And how much more valuable you are than birds! " – Luke 12:22-24
What will be your plan to keep worry at bay when troubled times come around? Many people have already been experiencing financial hardship for some time now.  The media will certainly not focus on a Christ-centered view of suffering, so I would love to hear your thoughts and ideas on ways we as a community of faith can encourage one another to look toward our Heavenly Father instead of things around us for our sources of comfort. Please share your thoughts.