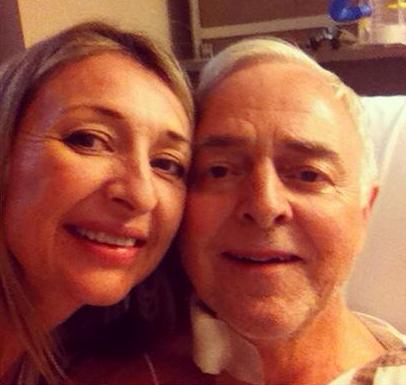 This has been, hands down, the hardest week of my life, but also the most monumental to my faith. It all started last week with a very surprising trip to the cardiologist for my dad. Within 24 hours, he was having double bypass heart surgery. Growing complications throughout the week led to a second surgery on day 6 post op.
But through all this trial, I have so clearly seen the hand of the Lord. He has sent those to comfort us that will never truly understand what a blessing they have been: from caring for my children, to bringing us food, and a constant flood of texts and messages of prayer and encouragement.
The day of his surgery my sister showed me a verse I had never seen before, and we have clung to its promise all week:
For I will not die today, but I will live to glorify the Lord. (Psalm 117:18)
We have to live what we believe–that is our greatest witness.
About 13 years ago, my daddy fought and won his cancer battle. Before he went into surgery last week, I told him what a peace his salvation brought me, explaining that no matter what happened, I know I will see him on the other side, in Heaven. He said something to me that I will never forget. I know my daddy is saved and loves the Lord, but to hear his words brought me more comfort than anything this week. He looked at me and said, "I thank God every single morning for one more day."
I have learned many lessons from the Lord this week and leaned into Him hard and fast, but that message from my daddy has stuck with me fiercely. I must be authentic with my own children about my salvation, because I will never fully understand the impact it can have on them. And honestly, that is true in our relationships with everyone around us. We will never know our impact, but we must be obedient in all things.
Thank you so much for your prayers for my dad. I'm thankful for all of you!
Read more about my dad's illness and why this Father's Day is so special to me HERE.