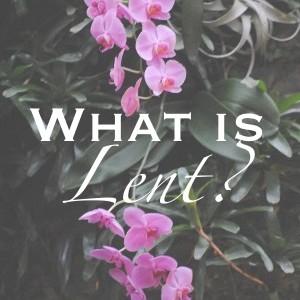 A lot of people know about Mardi Gras, but how many people understand Ash Wednesday, the day after Mardi Gras? To understand Ash Wednesday, you need to know something about the meaning of Lent.
Lent Begins
This year, Lent begins on Ash Wednesday, February 13, and it lasts until Easter Sunday (around 40 days). Quite the opposite of the indulgence displayed during Mardi Gras, Lent is recognized by many with a full day of fasting and prayer on Ash Wednesday as it begins the Lenten season, the period of time leading up to Easter Sunday.
If you're looking for more of an explanation of the meaning of Lent and if you want to know more about participating in this Easter tradition, please read my post explaining what Lent is HERE.