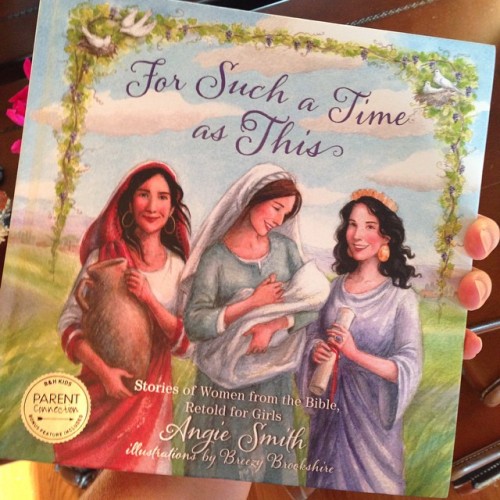 I haven't been this excited about a book in a LONG time! When I got For Such a Time as This: Stories of the Bible Retold for Girls in the mail yesterday, I tore it open and went straight to the couch to read it with my daughter. One of my favorite things about Scripture is when I'm able to understand it from a new perspective. This book is amazing in that way.  The author, Angie Smith, does an unbelievable job of showing you scripture from each character's perspective, which ultimately brings life to each story. Usually when I read His Word, I kind of read through it probably a bit bland and dry.  However, when I take the time to put myself into the story and understand what it was really like… that is when Word becomes truth and light to me.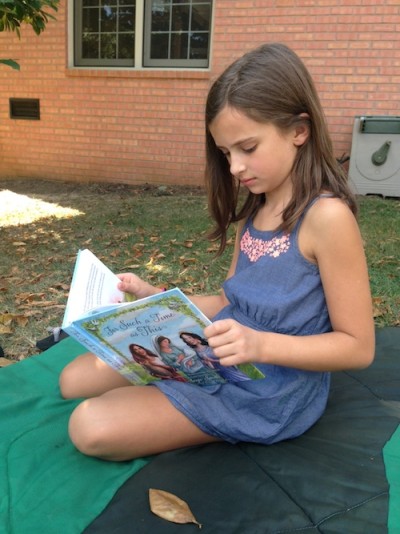 The cover says this is for girls, but don't let that stop you – this is for girls of any age! I loved it as much as my daughter did. Since we received it yesterday, she's had it in her hand nonstop and we've already read through three stories. This is a wonderful resource to bring scripture alive not only for your girl, but for you. One of my favorite parts of the book is the prayer at the end of each story where your girl can insert her name, therefore allowing her to become a part of the story of God's Word.
I highly recommend For Such a Time as This: Stories of the Bible Retold for Girls.  I've already bought another copy for a sweet friend as a gift this week and I can't wait to hear how much she loves it too!