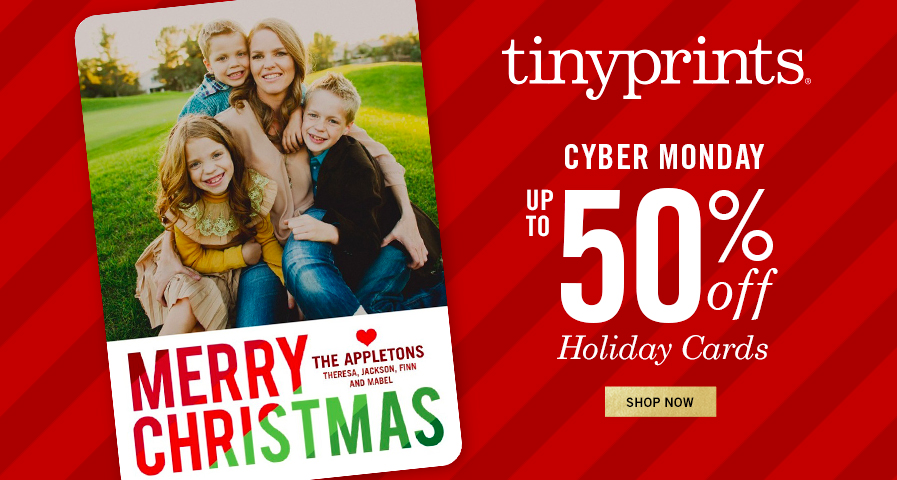 If you already have those holiday family photos done, head over to Tiny Prints and grab your cards for up to 50% off today only!
*Tip: All of the 9×4″ cards are priced at $.99/each, but I would search by "low to high price" to find the best priced cards.
Order your Tiny Prints Christmas Cards for up to 50% off at this link here.
A few of my favorites are…
These are all right at $1.09/each and just search for the name of the card, which is below to find the card.