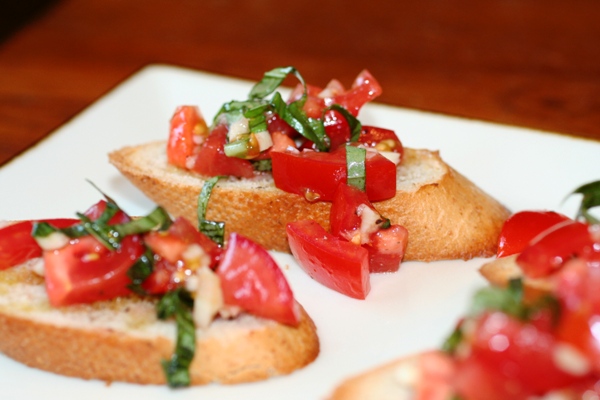 The other night we were enjoying the movie Julie and Julia (Yes, a movie about blogging AND food! Why had I never watched this before now?!) and Julie was recreating one of Julia Child's famous recipes, Bruschetta with Tomato and Basil. That was all Julie and her husband had for dinner, and my husband looked at me and said, "Now, that is a great idea!"
This afternoon he called to tell me he really wanted that for dinner. Lucky for him, I had all the ingredients except for basil and I was on my way to the store.  Now, I don't usually spent $1.99 on fresh basil, but when it is a special request by my husband, well, that is an exception I will always make. (You know the way to a man's heart is through his stomach!)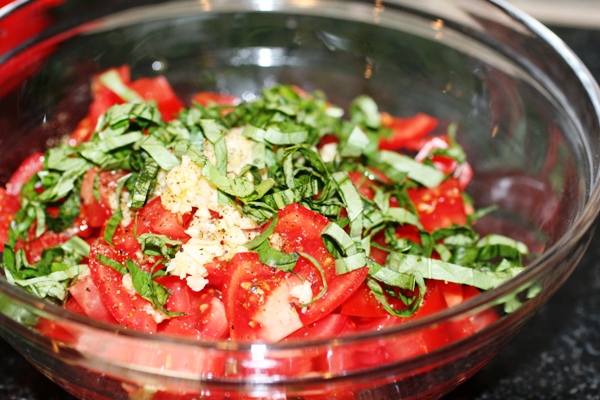 Typically this would be best made and served in the heat of the summer, when the basil in my garden is abundant and the tomatoes are in full bloom. But until then, I use the year-round campari tomatoes that taste amazing no matter what time of year.  I get these at Costco at a great price, around 3 lbs for about $5.99.
My next version of Bruschetta (pronounced "brusketta") will be done using the plethora of cannellini beans from my score at Publix a few months ago.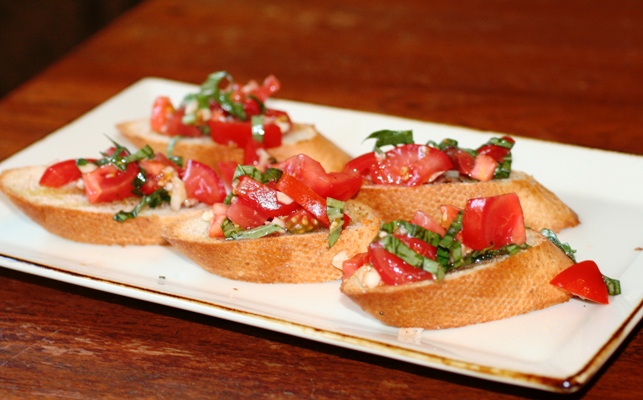 Tomato and Basil Bruschetta
1 french wheat baguette, sliced
2 cups fresh diced tomatoes (campari or plum)
2 garlic cloves, minced
1 tablespoon extra virgin olive oil
2 tablespoons fresh basil, chop or chiffonade
salt and pepper, to taste
balsamic vinegar, to drizzle and garnish
Preheat oven to 450 degrees.
Slice the baguette into 1/2-inch thick slices on a diagonal. Lay the baguette slices on the pan, drizzle with olive oil, and sprinkle with salt and pepper.  Toast for 5-6 minutes.
While the bread is baking, combine tomatoes, garlic, olive oil, and basil in a medium bowl and gently toss.  Season with salt and pepper, to taste.  Set aside.
Remove bread from the oven and let cool.
Top each baguette slice with a tablespoon or more of tomato mixture.  Drizzle each bruschetta slice with balsamic vinegar.
Print Recipe: Click on the green "print friendly" icon at the bottom of this post, and check "remove images" for a printable version.
Recipe developed by Kelly Hancock ©2010 Faithful Provisions. For personal use only. May not be reproduced, reprinted or distributed for capital gain without prior permission from Kelly Hancock.