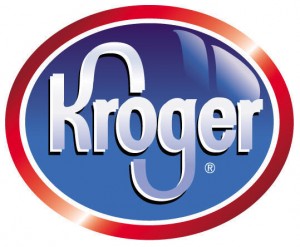 As I mentioned in the Kroger matchups this week, there are apparently some changes to the current Kroger Coupon Policy.  I've received a ton of emails & comments from my readers across the country (PA, OH, TN) that Kroger is now limiting 3 "like" coupons per item per transaction.  I am unable to find anything on their website stating this & it appears to be a regional change at the moment, but I still wanted to make you aware.  I would ask at Customer Service before you check out to avoid any hassles in your checkout experience. You can find the rest of Kroger's Coupon Policy here on my website.
What are your thoughts?  Have you stopped shopping at Kroger as a result of any coupon policy changes?  Leave a comment below & share what you think.

Here are some comments from my readers:
Jennifer: I heard it was 3 internet coupons not 3 like coupons across the board. something about people making copies, etc. of those from online.

Susan E.: I picked up a copy of the Kroger coupon policy (dated May 2011) a week or two ago after getting the run around on using Internet coupons and it doesn't say anything about a limit of three coupons. However, maybe they changed it again for June to include that. Do they change their policy every month (seems like it)? And is there a corporate-wide policy or is it store by store? Seems like they've really been cracking down on coupon users lately (probably thanks to a certain TV show…).

Jennifer: Ya I think your right! Ever since the T.v show came out I think EVERYONE! Is cracking down on all of this (Even manufacture's when making their coupons!) *Buy three of this to get one of these etc. It's sad that they are ruining it for big familieslike mine. (We have 5 children) Coupons help keep us afloat but now everyone is trying to be extreme in this couponing and being very selfish instead of just buying what their families need:(

Laura: My Kroger , Perrysburg, OH has limited it to 3 like coupons. I tried to use 4 and hoped they would just not double that coupon but nope cashier would only let me use three! Bummer!

Angie M: I was told today that I can only use 3 like coupons in one transaction and my coupons were not internet printables…I used the South Arlington Kroger in TX.

Nicole A.: I was told when I went friday by the cashier the limit is 2 like printed coupons and 5 like regular coupons. Oh and the use to round coupons .51 cents – .99 cents off to a dollar and they don't do that any more either

Debbie: I used 7 coupons on the bic razors today. My kroger is in ky.

Nicholas Harris: In Columbus Ohio we can only use 3 like coupons per transaction. That dag gone show is messing up everything!!