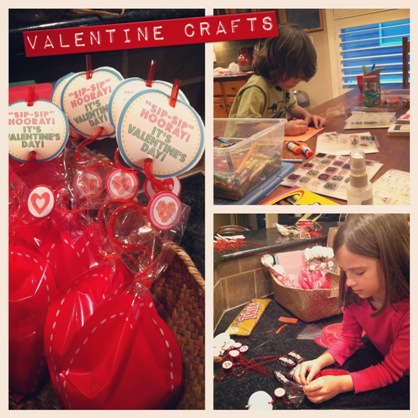 I have really been enjoying finding and doing the wonderful Valentine's Day craft ideas that I have discovered through my Pinterest page. We have found lots of fun crafts to make this year. In fact, these are so easy that when we had a little time over the weekend, we put them put together. Now we won't be scrambling the night before Valentine's Day.  Yay!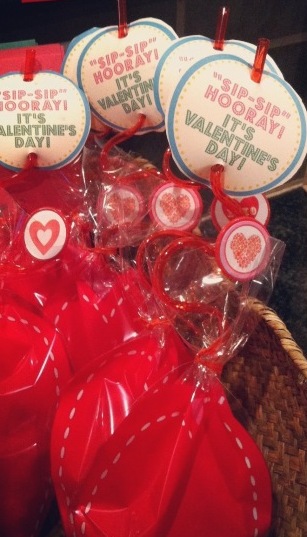 We were able to put these together in about ten minutes. I got the cute red valentines bags for $.99 at Walmart. Then I bought some miniature candy bars to go in the bottom of each one. The curly straws were under $2. Very cute idea! Get the free download for the Sip Sip Hooray cutout HERE, from Plucky Momo.
:: More easy ideas for homemade Valentines are HERE.
Plucky Momo also had some cute ideas for no candy valentines HERE. A couple of my favorites are below.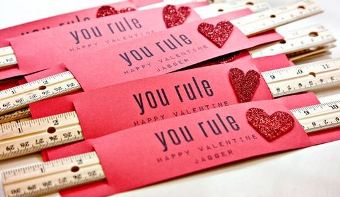 Ruler Valentines instructions HERE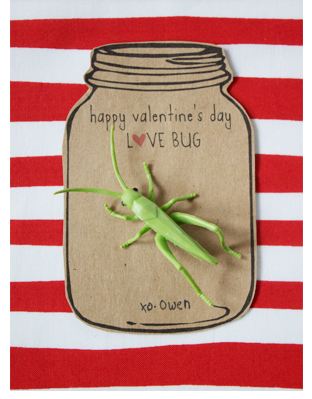 Love Bug Valentines instructions HERE
Find fun ideas for your Valentine's Day boxes HERE!
If candy is your thing, after all–it is Valentine's Day–then take a look at a few more clever options below for using candy as the tagline for your Valentine's plea!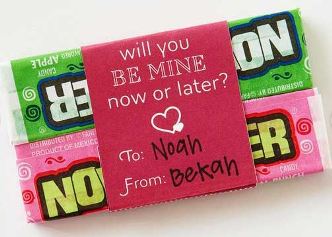 I thought these were adorable. You can find them on the Better Homes and Gardens page with a free download for making the wrapper.
Starburst Valentine download HERE
Find more great Valentines Ideas HERE on Faithful Provisions!