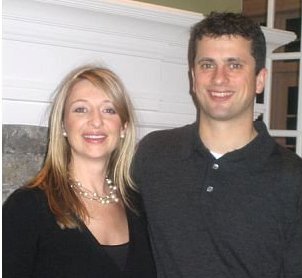 My Valentine, Bradford!
How about some recipes for a Valentine's Day dinner at home?
If you're like me, the thought of getting a babysitter, going out on a weeknight, and fighting the Valentine's crowd is just not that appealing. I would much rather have a nice, quiet, intimate dinner at home with my husband after the kids go to bed.
If you feel the way I do, you are probably looking for a little inspiration to help create a special meal. Below are a few of my favorite recipes from my Recipe Box that I think you might like.  And remember, just because you are dining in doesn't mean you have to miss out on the atmosphere that goes with an evening out. Dress up, light some candles, and play soft music. After all, this is the man you love!
Roast Sticky Chicken
Skillet Sicilian Steak
Slow Cooker Herbed Pork
Greek Chicken & Vegetable Kabobs
Lemon Salmon Pasta
Pumpkin Ravioli
Mahi Mahi Ceviche Style with Mango Couscous
Spicy BBQ Shrimp over French Bread
Panko Crusted Salmon over Greens
My Favorite Desserts:
Buttermilk Cake with Chocolate Sauce
Rosemary Chocolate Chip Shortbread
Peanut Butter Pie
What are you doing to celebrate Valentine's Day with your spouse? Dining in or eating out?