So over the last week I have been trying to decide what exactly it is that God wants me to share about my time at the Relevant Conference I went to this weekend. In my walk this morning, after an hour of going through it all with God, He just kept impressing on me…
Have Joy.
Be thankful.
Enjoy all I have given you and be thankful.
You see, I have been struggling with having joy. I love my life, I am so thankful for my amazing husband, my precious children and all the other gifts the Lord has blessed us with, namely this ministry of Faithful Provisions. He has given us an amazing platform to share His Glory through us. But it never feels like enough.
I tend to be the type of person that focuses on what I need to do.  The "To-Do" list, the dishes that aren't done, the laundry sitting in the floor, the dirty bathroom…you get my drift.
Can you relate?
I have a really hard time being happy and joyful — most of the time. It is a constant struggle.
I am scared to death that my children will see my lack of joy and embrace my stress and anxiousness. I am gripped by that fear because it is very apparent. It is a discussion my husband and I have often. He is so gentle with me in pointing out my inability to be joyful to try and turn my thoughts elsewhere.
This weekend I had a revelation. In order for me to be truly thankful and live in that, I needed to be joyful.  To fully enjoy the life God has called me to. To embrace it and find the joy in it all. Not to focus on the negative, but look heavenward. You see, I learned that the first step to being truly thankful, and living a life that reflects my thankfulness, I needed to learn to express joy, to live it.
It smacked me on the on the forehead when our Seeds song of the week yesterday was "Do Not Be Anxious —  Philippians 4: 6-7".  That is the first verse I memorized as an adult, and honestly it is the only one I can consistently pull up from my memory.
Do not be anxious about anything, but in everything, by prayer and petition, with thanksgiving, present your requests to God. And the peace of God, which transcends all understanding, will guard your hearts and your minds in Christ Jesus. ~ Philippians 4:6-7
God in his great sovereignty and wisdom had a plan for me in tucking it into my heart. He wanted to empress upon me how important it is to give it all up. That broke my heart. That I am so unjoyful and can't embrace true thankfulness because I was allowing my anxiousness to eat up my joy.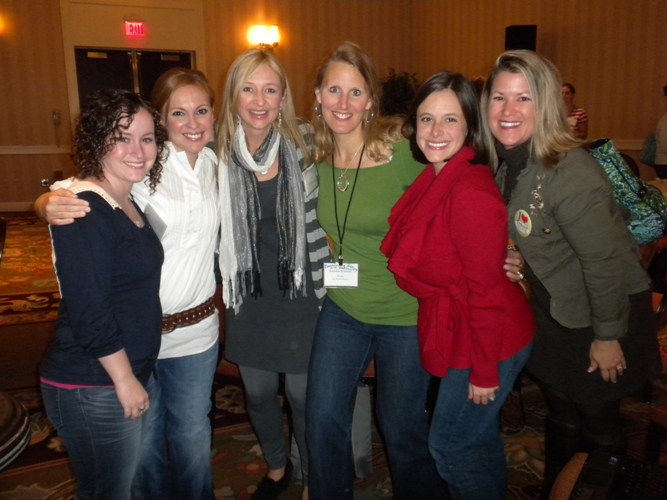 (left to right:  Emily, Angie, me, Jen, Jessica, Sami)
So, back to the Relevant Conference.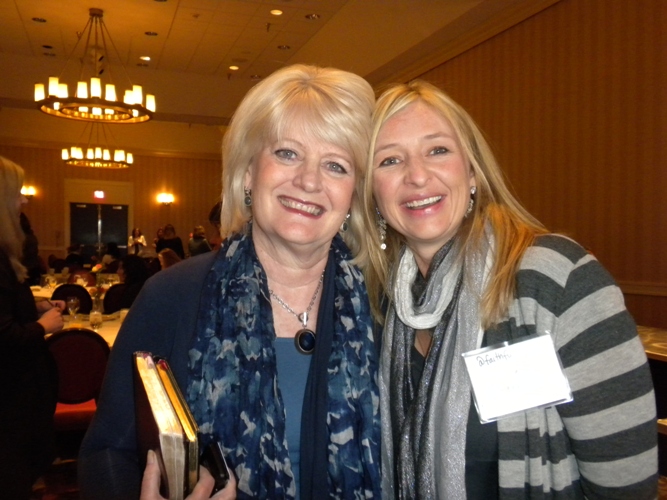 (Sally Clarkson and me)
As I sat and listened to amazing speakers like Ann Voscamp and her vivid words about The Upside Kingdom, Crystal's raw confessions on putting "First Things First", Angie's heart-wrenching journey and Sally's encouraging words for moms; I get a text from my husband.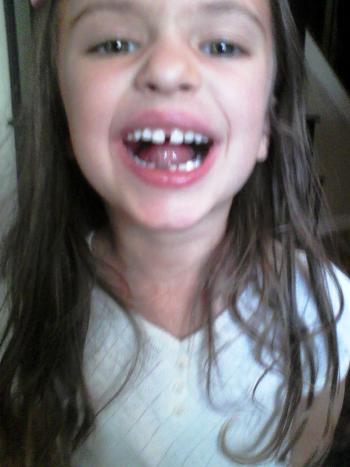 It is a picture of my daughter having lost her first tooth. Iwas not there, I was here.
Why am I here?
Was it all worth it?
Did I make a mistake coming?
The answer was no. Because God in His infinite wisdom, removed the static and walked me through joy and thankfulness. But this time my eyes were opened.  And it has been life-changing.
Spending quality time with my Lord is never a mistake. This time away allowed me time to refresh, reset my priorities and be…
full of joy
and
always thankful.
Thank you God Almighty for my joy!!