Tonight I am planning on making Chicken Piccata. I used to make this a lot before kids, we love it so much but it is a little labor intensive. This would be a great meal to double and freeze!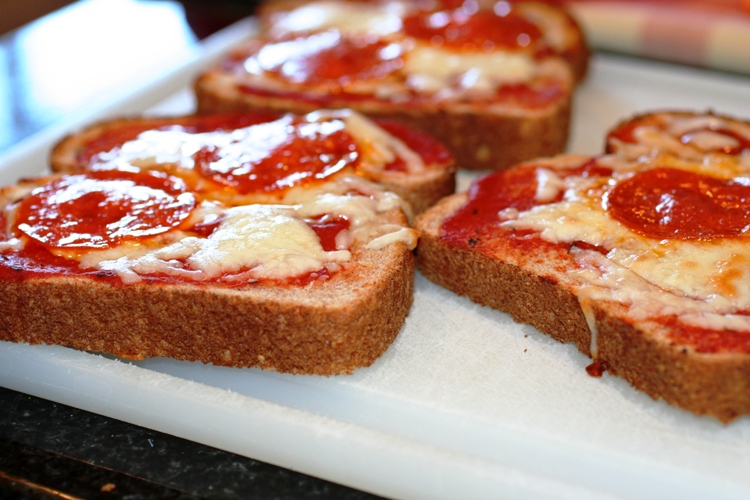 Bread Pizzas
I just wanted to share with you our simple, and somewhat healthy lunch we had today. I love to make mini-pizzas on my Prep Days, but we ran out and here is an easy alternative. I just take whole wheat bread (I get Healthy Life since it has no preservatives or high-fructose corn syrup), spread it with my homemade pizza sauce (super simple), cheese and toppings. Pop it into the toaster and you have an easy lunch.
You can even add some pureed carrots, sweet potatoes or even spinach to increase the fiber and health content and the kids won't even know!
Be sure to checkout my Facebook page, there are lots of ideas around daily meal planning. This post will go up around 3pm CST each day for you to list and come checkout what everyone is having for dinner.
=================================
So, what's for dinner tonight at your house? You are encouraged to not only list your dinner plans, but to request ideas and add your favorite recipes!