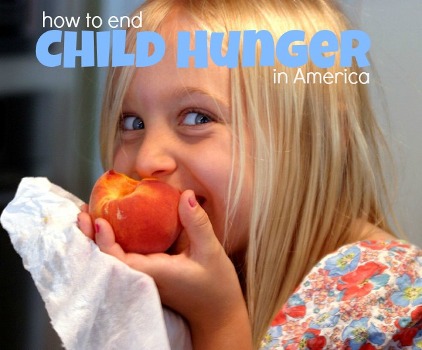 In our quest here at Faithful Provisions to help you save money at the grocery store every week, you may have never stopped to think that while you are trying to manage your budget, there are children around you who don't even have a budget to manage—and they are going hungry every day. In fact, the real life statistic is that 16 million kids–that's 1 in 5–goes hungry in the United States. The crazy thing about that statistic is that there are places where children can get food—even during the summer when their schools (which typically provide breakfast and lunch to children in need) are closed—but parents don't know about it.
DID YOU KNOW? While more than 21 million kids in the U.S. rely on free and reduced-price school lunches for their nutrition during the school year, just over 3 million kids get a free summer meal.
In a recent survey, No Kid Hungry found that only 40% of parents were aware of the locations for free summer meals. So, in view of these findings, No Kid Hungry is working to change that, and their efforts have led to millions more meals being served to kids during the summer months.
At the World's Largest Bake Sale in May, Shop Your Way helped raise money that connected hungry kids with 1 million meals! Now, your help is needed in order to get to the next million meals. You've got two opportunities this summer to help to put an end to childhood hunger right here in the United States today and make a big difference for generations to come. Here's how you can get started: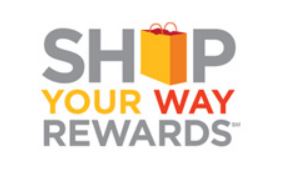 Visit the new Charity Gift Registry on Shop Your Way. When you purchase any item in the registry, it will be donated directly to kids in need as part of the No Kid Hungry campaign. Plus, to celebrate the launch of this registry, for every dollar spent, Kmart will match your contribution–up to $100,000. (Donations will be matched through the end of August.) You can also make a donation gift directly to the cause through the registry, and Kmart will match that as well.*
Join the Shop Your Way Birthday Club. When you sign up, your child will receive $5 in birthday bucks on his/her birthday. Plus, Kmart will celebrate your child's birthday by donating $1 for each sign-up to the No Kid Hungry campaign–up to $100,000.*
Join Me for a Twitter Party!
WHAT: Kmart #1Million Meals Twitter Party, promoting Kmart's mission to help end child hunger this summer by matching donations to purchase 1 million meals
WHEN: Thursday, August 8, 2013 at 1PM EST (10AM PST, 11AM MST, 12PM CST)
WHERE: #1MillionMeals
WHO: You'll have a chance to connect with me and these other co-hosts: @blueviolet, @modpodgerocks, @ahelicoptermom, @life_yourway, @BonBonRoseGirls, @TonyaStaab, @forthemommas, @ParentPalace, @30daysblog, @SimpleStephD, @TheVspotBlog, @SimplyRealMoms, @cindyhopper, @taradaramadeit, @TaraZiegmont, @CelebrateAtHome, @according2kelly, @AFewShortcuts, @bargainbriana and these client names you're sure to recognize: @Kmart, @TapInfluence, @ shopyourway, @bakesale4NKH, @typennington, and @grillhappiness.
You'll even have the chance to win one of [6] $25 gift cards, so come join the fun! I can't wait to see you there!
This is a sponsored conversation written by me on behalf of Kmart. The opinions and text are all mine.
This is a sponsored conversation written by me on behalf of Kmart.  The opinions and text are all mine.

*PLEASE NOTE: Kmart is making a guaranteed donation of $100,000 to Share Our Strength regardless of the total value of purchase transactions through the Shop You Way Charity Gift Registry and the number of new Kmart Birthday Club registrations that take place through August 31, 2013. Share Our Strength is a non-profit organization recognized as tax-exempt under Internal Revenue Code 501 © (3). For more information on Share Our Strength, visit www.nokidhungry.com.