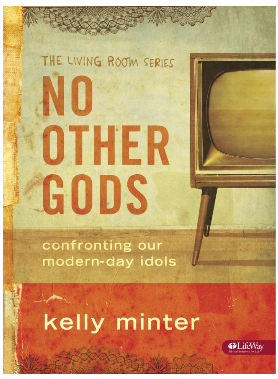 This week was a watershed moment for me. What should I think about? What should I know about? What should I be filling my mind with? I was amazed in my own life how I have let Satan's lies conceal the truth from me.
Did you catch that phrase?
"how I have let" it happen.
Yes, that made it so clear to me. It is my choice to believe the enemy and his lies. Let's see how that all looks, because this week's study has given us plenty of things to think about.
Does the World Know How to Be Happy?

Does the world know how to be happy? I know that the world has rejected Christ, the secret to lasting joy, but it constantly amazes me how, in my own life, I let the world tell me what will make me happy. I think I should know, but sometimes I forget all the Lord has told me, everything He has taught me through my journey with Him, and I turn away from Him and believe everything I am being fed in this world. It just reminds me how incredibly important it is for me to be in the Word each and every day, to put God first, to be in constant prayer to Him (Ephesians 6:18, Philippians 4:6-7, 1 Thessalonians 5: 16-18)), and to look to Him and not this world for my Bread of Life.
I've noticed that I am more easily ensnared by lies when I am not letting the Lord build my worth. The minute I let this world tell me what will make me happy or valuable, I lose all chance of achieving either.
As I have said many times, this is one more occasion where I can so easily relate to those poor Israelites in the desert. Instead of trusting and listening to God, with all the miracles and signs He gave them, it took them 40 years to make a two-week journey. Yes, can you believe that? But, we should–it is just another version of our very own story.
What Christians Believe
What Christians believe, what non-Christians believe, and even what the devil believes have some similarities. I will never forget a statement a friend said to me over a decade ago, "Even Satan and his angels believe in God." It is a moment I will never forget because the light bulb came on, and the way the enemy works was revealed. I was on the phone with my friend Kay, and I was telling her about another friend who "believed in God" and was a "good person." I was basically fighting to establish proof of their salvation. I was trying to make a case for keeping this person in my life, despite the fact that their actions did not show a fruitful Christian walk. Kay said, "Kelly, even the devil himself believes in God, that is not the question. The question is do you believe in what He says. Do you truly believe His Word enough to walk in faith?" WOW! I had never seen it that way.
…[Y]ou believe that there is one God. Good for you! Even the demons believe this, and they tremble in terror. (James 2:19)
When I was in Day 2 of our study, I was again reminded of this. Satan is so smart, so cunning, and he uses God's Truth to deceive us. Just like he did in the garden with Eve, he twists God's Word against us if we let him. The question is, will we let him, or will we be abiding so closely in Christ that nothing can send us down the wrong path?
Keeping a Pure Mind

Now, I am not a prude, nor am I innocent to the things of this world, but keeping a pure mind is something the Lord has been working on in my life over the past ten years. It always amazes me the way that God's Word, His Truth, and He Himself are timeless.  No matter when a study is written or what is going on in my life and my world, the Lord meets me right where I am when I am diligent to seek Him. Let me give you a little context of my week.
Up until a few weeks ago I had never heard of Fifty Shades of Grey or Magic Mike. If you haven't, honestly, you are all the better off. Both of these–one a book, the other a movie–are pop-culture phenomena that have gripped many women I know. Now, before I get started, let me say this is not being written from self-righteous or judgmental platform. I do live in a glass house and I will NEVER throw stones. However, with this platform God has created, He has made it abundantly clear that He wants this issue addressed, to be opened up for discussion, and to let us all see the light as He reveals the truth of what is going on.
It amazes me the lies women have told themselves in order to justify that these two works are okay. In a nutshell, the book and the movie are porn for women. They are erotica, S&M, and all things that shouldn't be in your mind.
What Should I Think About?
Do you ever ask yourself, "What should I think about?" Do you realize that what you think about is directly related to what you choose to put in you mind? Our Bible study author, Kelly Minter, says, "I strongly believe that what we read, watch, and listen to have a profound effect on us." And I agree, yes, profound. Not a little effect, or a medium-sized effect, but a profound effect. If you are filling your mind with messages of self-gratification, bondage, torture (S&M), that is what you will think about. It will leave no room to meditate and live on the Word of God. Instead, it fills up your thoughts.
Unfortunately, I had this experience last week. My husband and I were sitting down to watch a highly recommended TV show. (Typically, I read reviews at PluggedIn.com on any show I put in front of my kids before I let them see it. I now think I will start doing that for myself!) Halfway through the first episode, the screen was filled with images that I honestly can't get out of my mind. These images were not put there by choice, but they are there. Even as I type this, I wince at the thought of it.
God's Word warns us about what we fill our minds with:
May the words of my mouth and the meditation of my heart be pleasing to you, O Lord, my rock and my redeemer. (Psalm 19:14)
Guard your heart above all else, for it determines the course of your life. (Proverbs 4:23)
We destroy every proud obstacle that keeps people from knowing God. We capture their rebellious thoughts and teach them to obey Christ. (2 Corinthians 10:5)
And now, dear brothers and sisters, one final thing. Fix your thoughts on what is true, and honorable, and right, and pure, and lovely, and admirable. Think about things that are excellent and worthy of praise. (Philippians 4:8)
And I love how Romans 16:19 so gently tells us to be "innocent about what is evil." We don't need to see, read, or know about evil things, we just need to know about the Lord. He doesn't want us to be wise in the ways of this world.
These are a couple of articles I read last week that I wanted to share with you:
Have you been convicted through Scripture to drop certain pop-culture items? Is it hard to let go of them to pursue the Truth? I would love to hear your thoughts.
Join Our Online Bible Study
Is this the first you've heard about our online Bible study? It's not too late to join us! Get all the details HERE.

:: Be sure to join us for our Facebook Chat HERE tomorrow night. Even if you haven't finished the homework or gotten your book yet, you will enjoy the discussion (plus great prizes from LifeWay Christian Stores!).