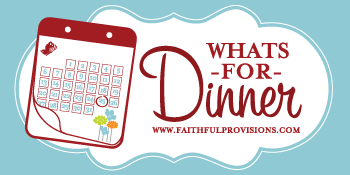 Tonight's Dinner is…Black Bean Enchiladas and Homemade Guacamole.  YUM. Yes I know you are thinking, "Can I come over", but you can make it too, not too late!
Need a little inspiration? Checkout my Recipe Box which is updated daily with new recipes!
=================================
So, what's for dinner tonight at your house? You are encouraged to not only list your dinner plans, but to request ideas and add your favorite recipes!