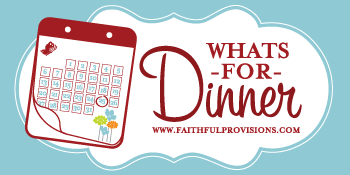 Tonight's Dinner idea is Labor Day Recipes. Enjoy this collection of my favorite recipes for celebrating with your family and friends. You'll find appetizers, main course ideas, sides, desserts, and more!
Need a little inspiration? Checkout my Recipe Box which is updated daily with new recipes!
=================================
Wondering what to  make for dinner tonight? Checkout my  money-saving recipes on what to cook for dinner! You are encouraged to not only list your dinner plans, but to request ideas and add your favorite recipes!