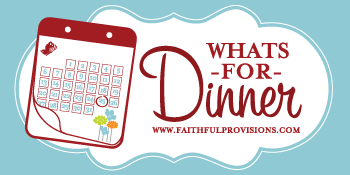 Tonight's Dinner is…leftovers for the family.  But, I am heading out to dinner with a girl friend.  We have been organizing the upstairs and getting ready for the garage sale to raise money for my husband's mission trip to Haiti in a few weeks. So, we will all be ready for a break.
But…before dinner, we are going to head out to get our FREE Maggie Moo's Ice Cream Pie!  See all the Tax Day freebies before today is over.
Need a little inspiration? Checkout my Recipe Box which is updated daily with new recipes!
=================================
So, what's for dinner tonight at your house? You are encouraged to not only list your dinner plans, but to request ideas and add your favorite recipes!