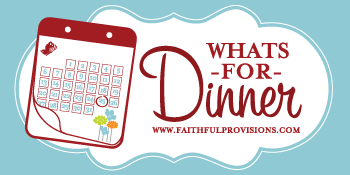 Tonight's Dinner is…Spaghetti Sauce with Penne Pasta.  I made some impromptu spaghetti sauce last night using up veggies and half a jar of leftover spaghetti sauce, and some leftover penne pasta.
Need a little inspiration? Checkout my Recipe Box which is updated daily with new recipes!
=================================
So, what's for dinner tonight at your house? You are encouraged to not only list your dinner plans, but to request ideas and add your favorite recipes!